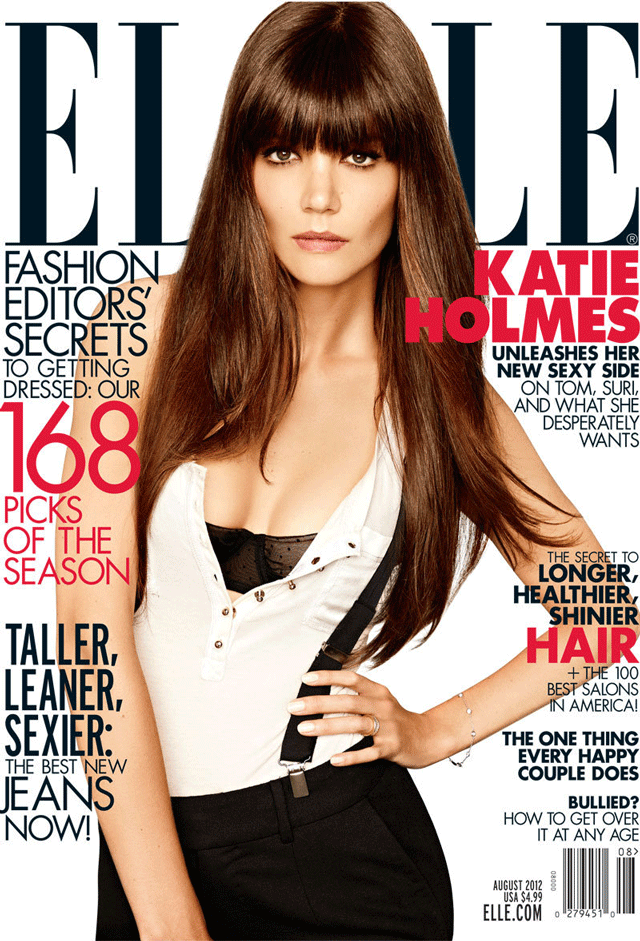 I believe this Scientology escapee is about two months from liaising with Taye Diggs in the sunshine: the rumours are true, Katie Holmes is getting her groove back.
With her marriage to Tom Cruise fading into the distance (until the media's divorce debacle, of course), Katie has followed the announcement by nabbing the August cover of Elle and leaking a few pieces from the accompanying interview. Foreshadowing alert.
I definitely feel much more comfortable in my own skin. I feel sexier. I think in my 20s, it's like you're trying too hard to figure everything out . . . I'm starting to come into my own. It's like a new phase.
Continuing on her upward trajectory, it has also been announced that the actress will be hosting the first New York Fashion Week presentation for Holmes & Yang – the label she launched in 2009 with stylist Jeanne Yang – this September. I'm not seeing Bridget Jones marathons and Ben and Jerrys binging in the future for this one.