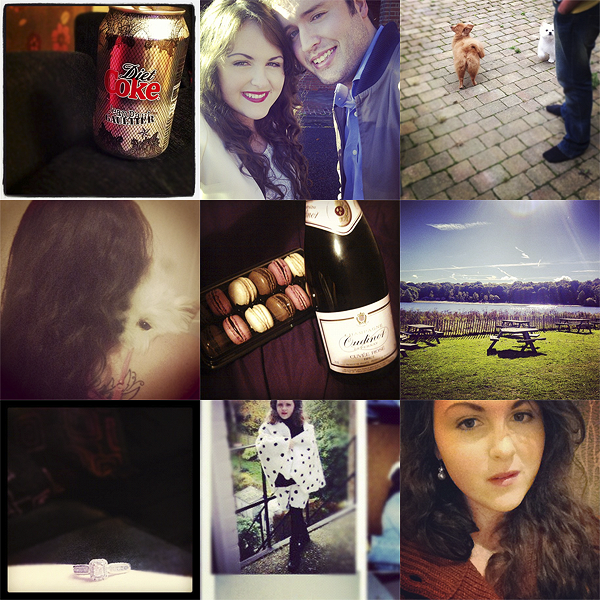 Instagram – top to bottom, left to right:
1. Chic aluminium you got there, Lela.
2. It's that kick-you-in-the-crotch kind of love.
3. The babies always look like cats when they're groomed.
4. The Manfriend caught the baby over my shoulder.
5. Champagne and macarons in bed. Nom.
6. Saturday was amazing.
7. Just remembered I am going to a diamond masterclass with Diamond Manufacturers * next week! Good timing.
8. An Instagrammed Throwback Thursday: little Lela London, aged eight, first outfit I ever 'designed'.
9. Cape town.
Keep up with the shenanigans: @lelalondon!
*Diamond Manufacturers' (http://www.diamondmanufacturers.co.uk/) studs, pendants, and rings (of course!) are worth a post of their own – and I'm sure there will be one! They are particularly renowned – and awarded – for their customer service teams being extensively trained on diamonds and jewellery in a way that will make the buying process much more enjoyable and straightforward for their customers. A truly premium online service (without the premium price tag!)