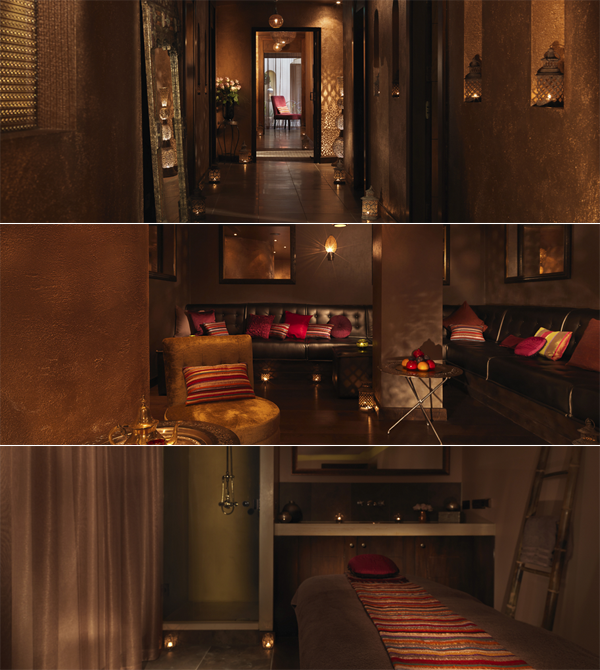 Spa treatments, for the majority of us, are something of a treat. Birthdays, anniversaries, Christmas…the textbook 'spa day' is almost synonymous with gifting. Unfortunately, this usually means they are a let down, as well. Whether it's a half-baked manicure or a massage that feels more like a tickle, it takes me a lot to get excited about a spa treatment.
Which is why, beauties, I cannot wait any longer to tell you about The Spa in Dolphin Square (t: 020 7798 6767). A stone's throw away from Pimlico, this Moroccan-inspired spa is a complete departure from its surroundings. A richly-coloured and sensual oasis nestled underneath a private apartment block. A secret.
In an act of utter indulgence, I spent the end of last week completely shut off from the outside world to experience their 23-Carat Gold Facial and Body Ceremony. Gold (not simply for magniloquence, either). Renowned for its healing and anti-ageing properties, the Spa in Dolphin Square combines gold with La Sultane de Saba's pearl extract, caviar, and argan oil-rich products.
Starting off with an expertly handled full body massage using precious oils and gold minerals, the two-and-a-half-hour ritual crescendos under a multiple-step pearl extract facial of skillful age defiance. If that wasn't enough, you are 'topped off' under an extravagant dusting of gold powder over the face, décolletage, shoulders and arms, then taken into a sumptuous relaxation lounge to further unwind. A transcendent and highly-recommended experience.