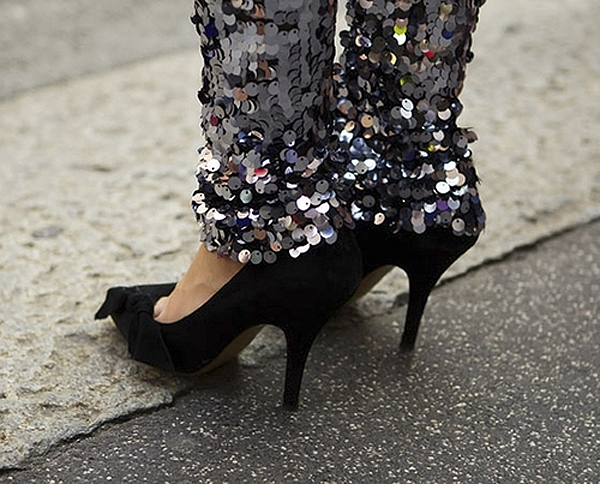 Pixie shoes, towering stilettos, slimline boots – haute couture footwear wasn't made to be comfortable, but it can be particularly agonizing  if you have wide feet. Many women simply squeeze their feet into inappropriate shoes and bear the blisters, but consistently stepping out in ill-fitting footwear can have a long-term impact. Celebrities like Victoria Beckham have frequently complained of the 'stiletto effect' which has left them with damaged foot bones and painful bunions. So what's the solution? Check below for some Lela-approved suggestions on how to cosset wide-fit feet without turning your back on fashion.
The Web is your friend: The internet has made it much easier to find stylish shoes that actually fit – provided you know your exact size. Get yourself measured at a specialist shoe store and take your measurements to a site like Designershoes.com which has a section specifically for wide feet. There are also sites that cater purely for women with wide feet, but if you're addicted to fashion (hand raise!) then they might not meet your exacting standards.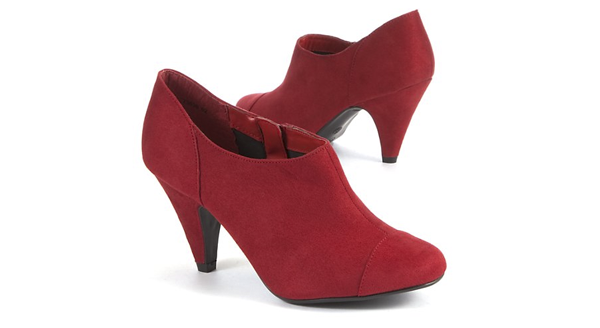 Hit the high street: Don't dismiss high street stores when searching for stylish, wide-fit shoes. Some high street shops offer great catwalk-inspired collections for wider feet – these Wide Fit Red Heeled Shoe Boots (pictured) come from New Look's wide shoes range, and channel the season's wedges trend to perfection.
Give your feet a break: Everyone's favourite shoe designer, Christian Louboutin, once said that he didn't create shoes that were comfortable – his interest was purely in creating an attractive aesthetic. There is nothing wrong with owning one of two pairs of ultra-stylish but devastatingly uncomfortable shoes, provided you spend the majority of your time in suitable footwear. You can now buy roll-up ballet slippers that will pack into your handbag for a night out and are perfect for the long walk home. For any serious walking, always wear a pair of well-fitting shoes under 2-inches of heel.
Shop vintage: Chiropodists often recommend their wide-fit patients try men's shoes – and here the boyfriend trend is your friend. Look out for unisex-style men's brogues in vintage shops as they should fit your wide feet to perfection. Team with leggings and a floaty skirt, and voila – a super stylish look without the pain.
For more suggestions on finding comfortable designer shoes, check out my shoe blog.