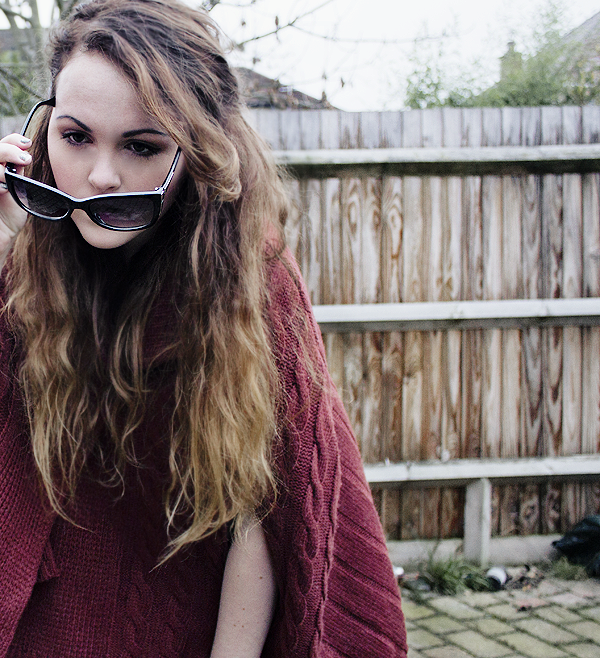 With five minutes of 'sunshine time' to spare today, I thought I would take advantage of the rare opportunity and jump in front of the camera to shoot a quick outfit post. As tiny rain droplets turned my curly ombre hair into frizzy ombre hair, I hopped around in an old handmade dress, burgundy cape, my trusty Litas, and my new pair of sunglasses from Firmoo*.
What I Wore:
Firmoo wraparound sunglasses
Burgundy cape (similar here)
Handmade striped dress (similar here)
Jeffrey Campbell Litas
* Firmoo have a great first pair free program which includes both their prescription and non-prescription sunglasses and eyeglasses (each pair are available in both options). The program is available worldwide, has a great refund and exchange policy, and all you have to do is pay the shipping. Kind of amazing, no?