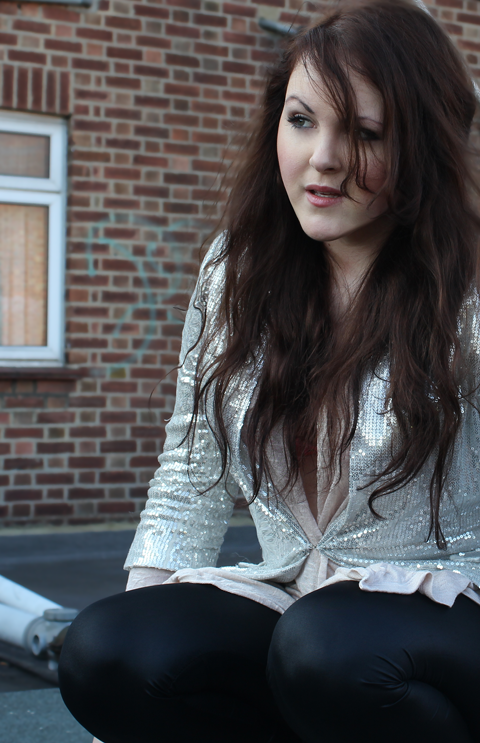 No one can say nothing,
Which I guess means they'll say something,
But I won't be around.
I'll be in my tree,
Living free,
As any child would wanna be.
– "Living in a tree", Priscilla Ahn
Hola, chiquita bonitas. Welcome to my bedhead. Speaking of hair, after an extraordinarily gruesome dye job (no names named) which caused major damage to my mane, going blonde as originally intended was completely ruled out. Alternative to blonde? Some not-so-harsh dark hair dye to compliment some hair rehabilitation.
Today I'm wearing: sparkly silver blazer from Forever 21 (a few years ago) over a translucent white cardigan that I left in brown fabric dye for roughly 7 minutes, stretch-fit leather pants from Thailand, and some handmade Lita-esque platform boots.