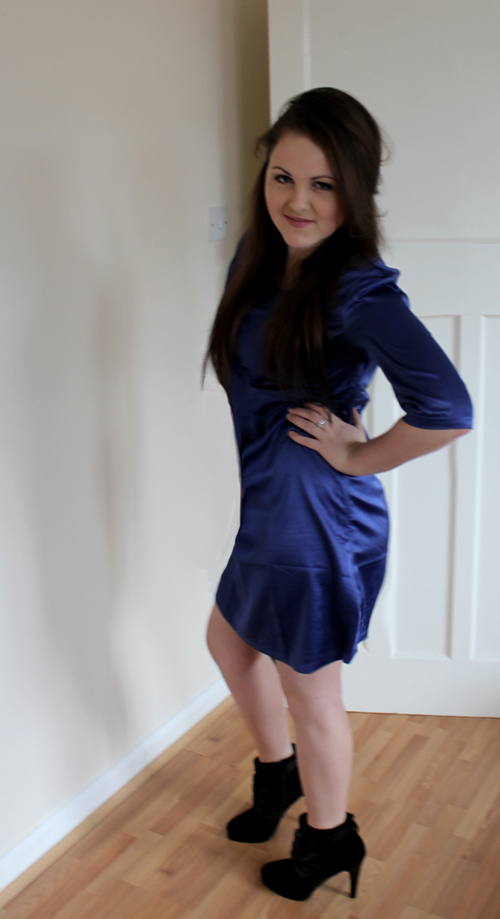 There's a picture that she paints without a brush
There are times when all her silver turns to dust
And she is blue as a jewel
Clear as ice kind and cruel
– Be Bop Deluxe, "Blue As A Jewel"
Though I love photography, I have yet to master the self portrait. WOOPS. Here is an Outfit of The Day for you, anyway, lovely gentlemen and gentlewomen.
Dress: Stall in Hammersmith
Heels: Suede triple buckle platform boots from M&S' Autumn/Winter collection
Ring: Jian