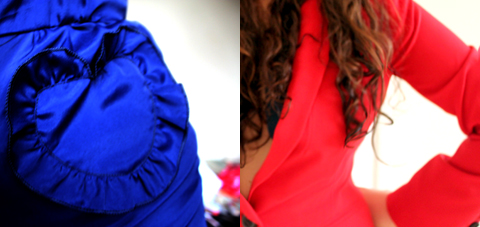 "She grew up in an Indiana town
Had a good-lookin' mama who never was around
But she grew up tall and she grew up right
With them Indiana boys on them Indiana nights"
– Tom Petty, 'Mary Jane's Last Dance'
Earlier this week, I was feeling pretty patriotic. Such unexplainable mood swings often call for outfit changes – hence the flag-like colourblocking combination above.
Blue jumpsuit with heart-shaped pockets (worn unbuttoned and pinned in the back to mimic blue separates), red blazer, white platforms.