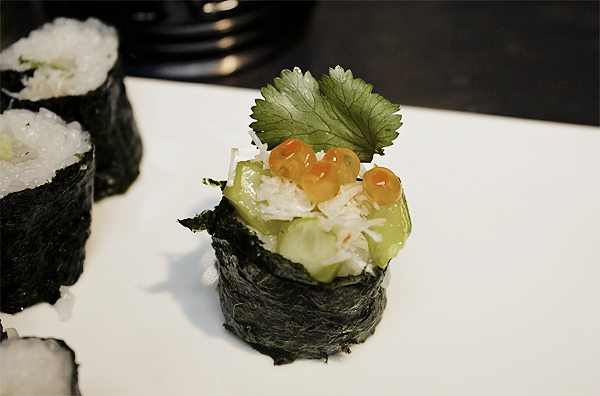 My main – and only – problem with sushi has been that I can't make it. Bar a horrifically failed attempt in my teens (picture crumbling pools of rice and wasabi), the closest I have come to making my own sushi would be removing pieces from a container and making short-lived plate art with the contents.
Thankfully, the lovely ladies at L'atelier des Chefs invited me to come and attempt to save my sushi skills at their Sushi Masterclass.
Led by super-friendly head chef Alice, a small group of us enjoyed an hour together as sponges of sushi wisdom. First learning to make Japanese rice (where so many of us go wrong), we had a foundation set to follow up with a few California rolls, inside out rolls (where the nori seaweed is rolled inside the rice), and onigiri rice-balled maki. The latter, thanks to its structural ability to be creative and experimental with ingredients, was my personal favourite.
My results may not be restaurant-pretty, but now that I know how to choose and prepare the right fish, roll sushi without breaking it, and 'spice up' the rice, the confidence that I lost in my previous sushi faux-pas has been returned. It was a fantastic way to spend a spare hour in my schedule and an experience I would absolutely repeat again (especially now their macaron course has caught my eye!).