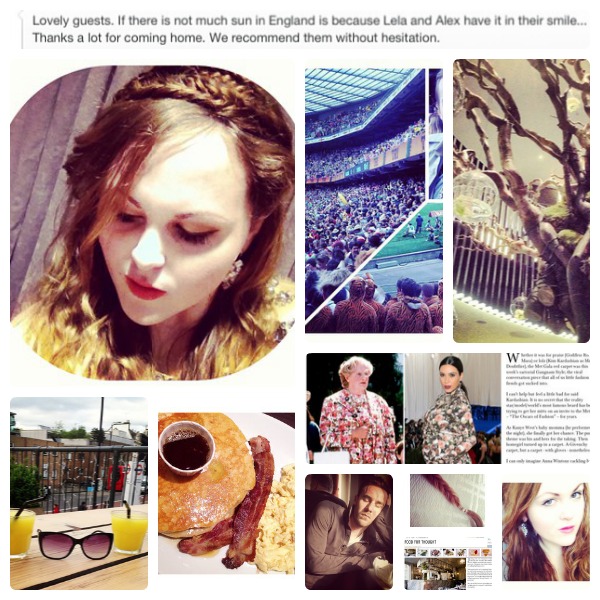 Instagram (@lelalondon) – left to right, top to bottom:
1. There are some real diamonds in this world.
2. Crown braid. Princess dress. Photo shoot with Coast.
3. Lions and tigers and bears, oh my.
4. Florals with friends at Bulgari.
5. Boy in Boxpark. Margaritas in mouths.
6. Last night's dinner (aka cardiac arrest nom nom nom)
7. My new column, Fash for Thought, has just launched at HungerTV.com. Ch-ch-check it!
8. 3 countries in 3 days. Pooped.
9. Crown braid, I set you free.
10. Food For Thought at HungerTV.com. Prepare your belly for Assiette Anglaise.
11. Sometimes I brush my hair. Today is not one of those days.