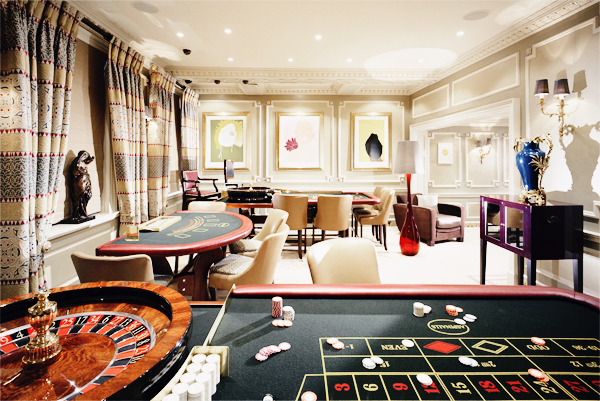 When visiting the city of London, a certain area of the city is the site to many different casinos. The area, known as Mayfair, has understandably led these casinos to be collectively named the "Mayfairs". Many of the casinos found here are rather historic given their roots and location. In fact, the architectural candy that some of them provide is a sight within itself (helpful really, since all of the casinos in this area have exclusive memberships which require application in order to play their casino games).
Aspinall's is one of the most popular casinos found in this area. Many who visit here sense a colonial vibe due to the style of décor in which it is decorated. The gaming is spread out over four floors which can be accessed by a beautiful spiral staircase. In comparison to the other Mayfair casinos, Aspinall's membership guidelines are much less stringent. As expected, dress code is smart (which means no casual clothing permitted) and the casino is open 24 hours each day. Aspinall's also offers a bar and restaurant which conveniently serves lunch and dinner for gamblers and gambling dabblers alike.
The second casino I often find discussed in the area is Crockford's. Since its opening in 1828, the club has proclaimed itself to be the world's oldest private gaming club. While the casino is older, it lacks some of the charm that Aspinall's can provide. A favourite among friends who play pokies, blackjack and roulette, Maxim's is another well-known casino within Mayfair's circumference. While it is a bit further than the other casinos – who are grouped within close proximity – it definitely is one to visit. The casino's historical structure was constructed in 1862 and, like Aspinall's, Maxim's also has a more lenient policy for membership. Generally, it will only take a day for your application to be approved.
Which London casinos have you visited?