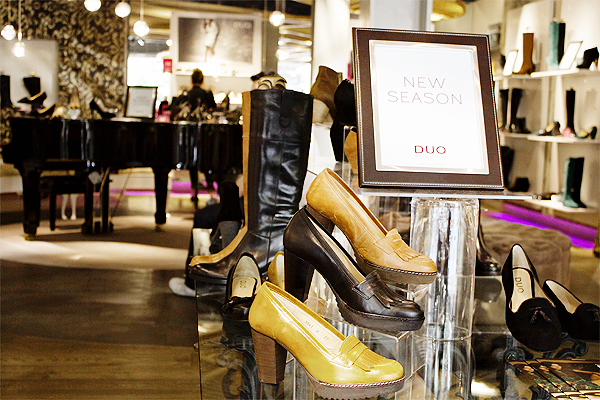 With so much of our shopping done online these days, I truly value a person-to-person shopping experience. Especially at places like Duo Boots.
When browsing the interwebs to find a great pair of Autumn boots, I kept coming back to Duo. With up to 21 calf sizes and 3 widths available, they offer the kind of customisation capabilities that makes a woman trust her footwear. I knew their flagship store would be worth a visit.
As you can see, my expectations were met. And then some. The flagship fitting room is – in fact – part shop, part tailor, and has a kind of 'secret shoe room' appeal thanks to its hidden spot in Slingsby Place.
After enjoying the kind of customer service that employee handbooks dream of, you even end up with a brand new pair of boots…or five. Ahem.
21 Slingsby Place, St Martins Courtyard, Covent Garden, London WC2E 9AB.