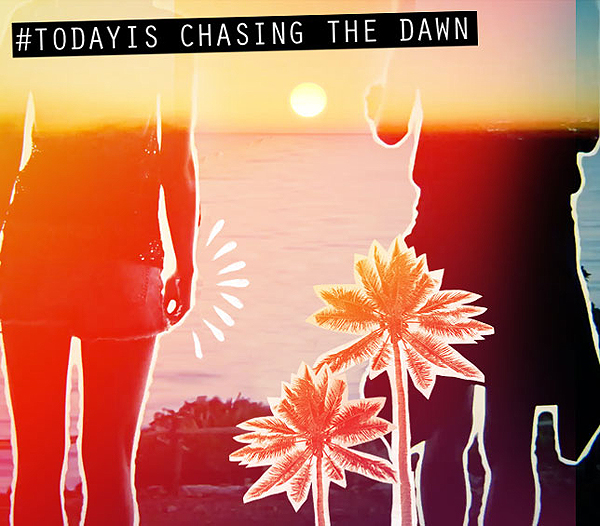 Most grown women I know – fashion obsessed or not – tend to have a story or two linked to their favourite sartorial memories as children. Mine took place in Miami. Growing up in Florida meant I had a natural appreciation of sun, sand and swimwear, but rarely wore more than a sundress (minimum time spent changing for pool time was of high importance). On my first trip from Orlando down to Miami, everything changed.
Taken into a 'grown up store' with my Mom and her friend, I wasted time hiding in circular clothing rails until emerging from a selection of coats and getting visually accosted by my first ever piece of designer love. On the wall in front of me hung a short, hand-sequinned silver party dress with more tassels than a craft store. It was disco heaven. Though it took a promise of a million lost allowances, the dress left the store in my hands.
My afternoon at the incredible cave pools of the Fontainebleau felt wasted. The dress sat – alone – in our room while my fluorescent, ruffled bikini mocked me until dinner time. All I wanted to do was wear that dress.
Pre-teen or not, the second I stepped onto the Miami strip – all sequinned and jelly shoed – I felt like the coolest girl in North America. That high has lasted over 10 years already.
Rumour has it that ASOS may be giving someone the chance to dust off their own party dress… Check back here on the 30th of September for news about a once in a lifetime opportunity!
The Monday Update!: If that video didn't get you all hot and bothered, let me lay it all out for you.
Your adventure will start on 30th December when you will be flown to Miami to enjoy a VIP party in the city that night, before boarding a private jet the next day bound for Tulum, Mexico. In Tulum – also known as the City of the Dawn – you will see the sun rise on 2014 as VIP guests at a festival hosted by the Young Turks record label. The festival, headlined by the XX with support from Grimes, Four Tet and other Young Turks artists, promises to be as spectacular as the setting.
Enter today, babes. It's your only shot!