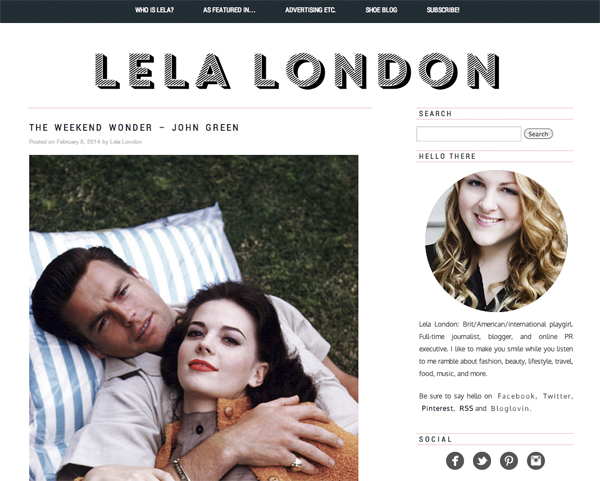 While I love a good makeover, I am terribly hesitant when it comes to changing anything in my dot-com life. This blog is my (geeky little) baby, after all.
Obviously I bit the bullet and annoyed you lovely readers by coding (and breaking) my blog in a mad rush over the past hour. And here's the result! A re-brand. A re-jig. And a really good reason to go to bed with a smile on my face tonight.
I hope you all love the new layout (!); all feedback is welcome as – at the end of the day – you deserve to look at something nice, dontcha?
xo,
Lela