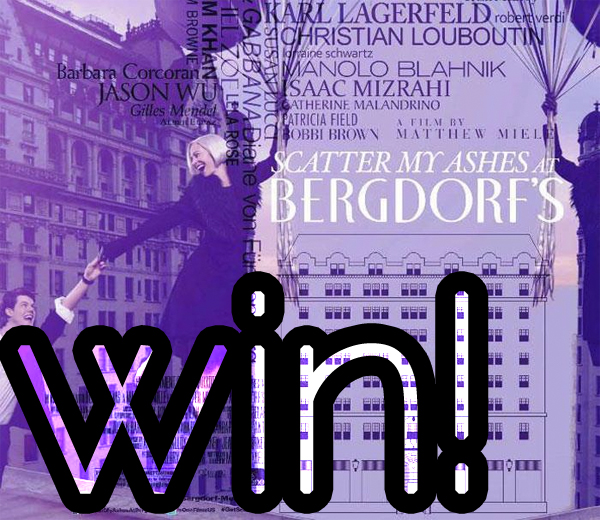 Watching Scatter My Ashes at Bergdorf's was like falling in love with fashion all over again. Like being that young girl who draped bedsheets around her, attempting to 'work it' for her mirrors like the Moss' and Turlingtons she idolized. It reminded me of the whimsy, beauty, imagination and dedication that often gets sidelined in the focus of making something for yourself in the fashion industry.
The documentary is magical.
As something of a love letter to Bergdorf's, the movie taps an inimitable cast (Mary-Kate Olsen, Ashley Olsen, Candice Bergen, Nicole Richie, Joan Rivers, Tom Ford, Georgina Chapman, Rachel Zoe, Marc Jacobs, Giorgio Armani, Karl Lagerfeld, Vera Wang, Isaac Mizrahi, Iris Apfel, and more) to share their personal experiences of the store as well as sharing the secrets of fantastical stories of Bergdorf's lifespan. The inner workings and artistic fantasy of the visual merchandising department alone? Mindblowing.
And as the DVD was released here in the UK yesterday, I'm hosting a giveaway for two readers to win a copy of Scatter My Ashes at Bergdorf's!
To enter you must: Like Lela London on Facebook and follow Lela London on Twitter (receive an extra entry for following Lela London on Bloglovin'!) through the Rafflecopter widget below.
a Rafflecopter giveaway

Competition ends February 18th, 2014.