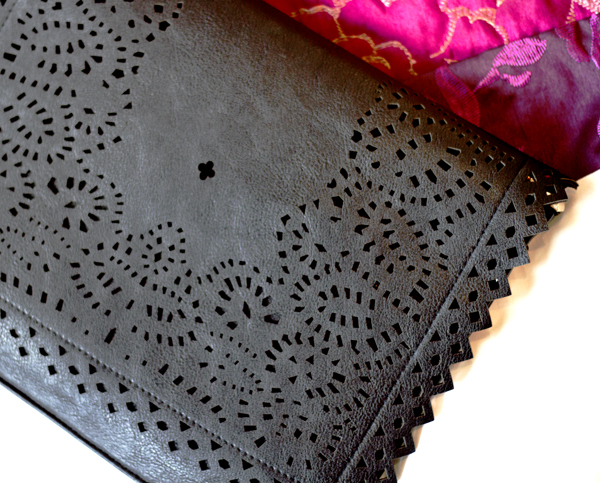 In relation to my relentless love for Etsy, I have recently fallen in lust with StreetHub. Though both sites champion small and local businesses, StreetHub has shaken things up by offering both click-and-collect and same day delivery for a network of creative local boutiques.
As the site is currently just serving London, I used Fashion Week as a chance to get my hands on some of their goodies. Quickly spotting the items I wanted (from two completely different areas of London), I placed my order and planned delivery for the following day.
Less than 24 hours later, the laser-cut Evelina clutch bag from Lagom and key hole necklace (designed by Fox Le Magpie) from Here Today Here Tomorrow arrived at my door, perfectly packaged and ready to take out. That's my kind of shopping.