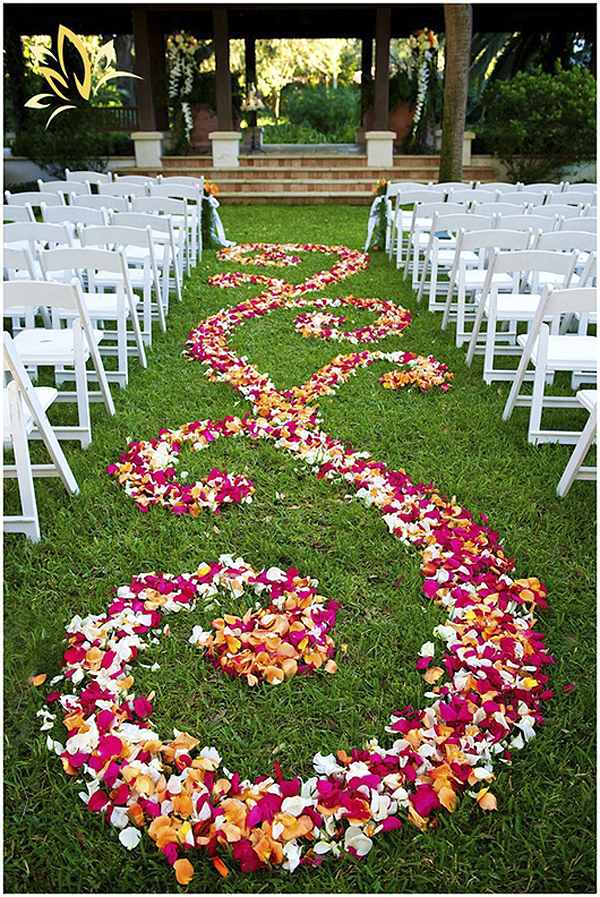 Having been invited to an unusually high number of weddings in the past twelve months (ah! I'm ageing!), I am quickly learning that, for many couples, it seems that finding a truly unique place to get married is the hardest part of wedding planning. Thankfully, this means a lot of couples are thinking outside of the box and arranging for their weddings to be held in less traditional venues.
If you find yourself among those who are thinking about getting married outside of church or registry office (not the most romantic of settings, truth be told), there are many options to consider in the UK.
Four romantic and unique locations to consider for your big day:
Castle
Even if castles seem spooky and expensive, they can be a lot of fun to take over for a wedding ceremony. The typical settings and atmosphere of castles are also perfect for the reception afterwards. Around the world, some castles are privately owned and can be booked very easily on an exclusive basis. Everyone that I have known to attend a wedding in castle has described their experience as magical. It may not be for everyone, but that is certainly a term I would like my wedding day to be described as!
Country club
Country clubs have facilities that always make for great wedding celebrations, both indoors and out. If you have the budget, the ambience of a country club may be exactly what you're looking for in a site for your nuptials. One advantage of having your wedding at a country club is that the grounds are always meticulously kept and story-book beautiful, with country club staff all extremely well-trained and accommodating for wedding parties.
Motor racetrack
A motor racetrack is an especially unique wedding venue (case in point: Silverstone) and one that is guaranteed to stand out from other wedding experiences. Although they are designed for automotive events, racetracks offer flexible spaces with modern and spacious facilities that can accommodate wedding guests. Staff at race tracks also have plenty of experience with serving large crowds, meaning you can rest easy as they cater to you and your guests' every need.
Winery
A winery wedding makes for a fantastic experience. The pastoral landscape and history of most vineyards provides a perfect backdrop for exquisite, scenic wedding photos. Like all other chic venues, it is key to make arrangements at the winery of your choice at least a few months in advance. Spending time with your loved ones among the vines will make for an idyllic wedding.
What is the best wedding venue you've heard of?