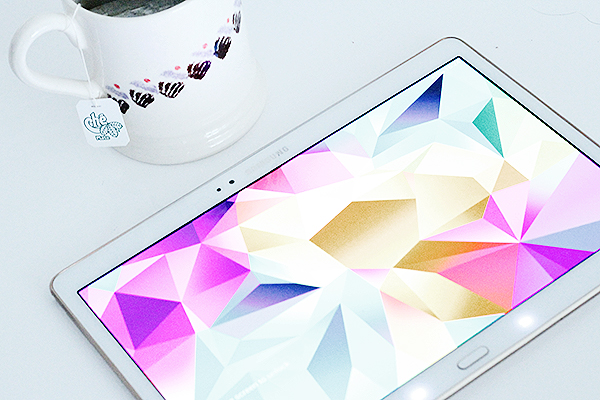 It isn't often that I feel the need to call an inanimate object sexy, but – after trialling my fair share of tablets – there is no better word to describe the Samsung Galaxy Tab S.
The Tab S is golden. Quite literally. The 'Dazzling White' version is lined in a thin strip of gold and not much else besides the 8MP back shooter and 1.2MP front shooter. It is the chicest tablet exterior I have come across and – impressively – as functional as it is sexy.
One of my biggest pet peeves with tablets is the 'usability factor'. More often than not, high spec tablets forgo style for substance. Often far too much substance. Substance that makes it hard to use without a specialist case or a flat surface.
The Tab S? Best of both worlds. With a stunning (Super AMOLED) display, USB 2.0, multi-window (imperative for the bloggers and entrepreneurs among us), 1.9Ghz Octa-core CPU, and remote PC capabilities, it still manages to be fast and light. The only one of its kind.
When you can't fault something – try as you might – it more than deserves some blog love.