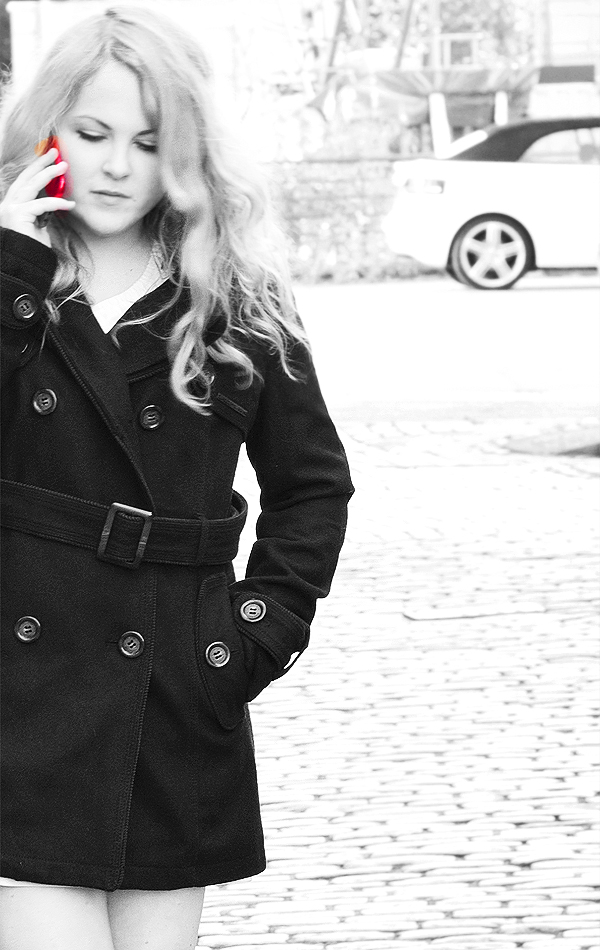 Once upon a month ago, I was chatting to the folk at HTC about the release of the HTC One M8 (you'll see the red version in my paws, above). While we all know I'm something of a nerdypants, this was actually more of a fashion chat than a tech talk.
In collaboration with one of the industry's leading fashion illustrators, Jacqueline Bissett, HTC just launched the first ever illustrated look book for a smartphone, placing their flagship device in the limelight.
I was asked if I'd like to be included in the project and have Jacqueline illustrate me with the scarlet smartphone.
Have me illustrated at the creative hands which curated the illustrations of Givenchy, Swarovski, Harrods and more? I didn't need to be asked twice.
The result is below, digitally, though the full illustration has been hung as the focal point in my hallway. While the illustration is altogether more glamorous than the tired remains of Post-Fashion Week Lela, I think it only proves the accessory magic of a beautiful smartphone. Like a red lip, a red phone is the wearable cherry on top.
(And when all your energy has been spent running around the country in your get-out-of-jail-free-card*…that's an essential.)
What I Wore:
(in illustration)
My #1 Autumn/Winter pick – the Simone Rocha tulle embroidered dress
(in real life)
* The get-out-of-jail-free-card (the perfect Winter coat) from Superdry – the spoils from their Fashion's Night Out celebration!
Sargossa heels