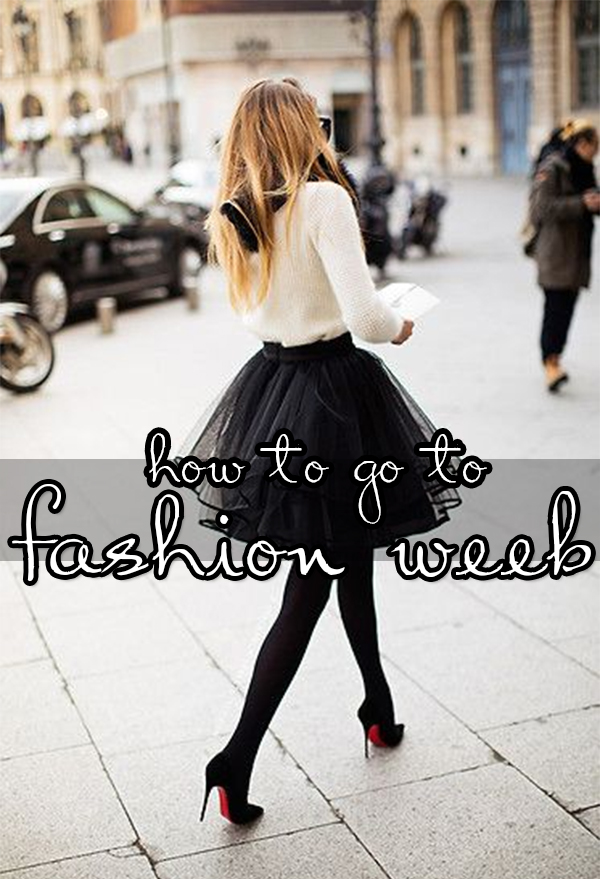 For five years, every season of Fashion Week (London Fashion Week, in particular) has been followed with a rotation of intrigued conversation and e-mails from friends, bloggers, and industry hopefuls alike. The question on their minds? "How Do You Get Invited To Fashion Week?".
Let me tell you, once and for all..
How Do You Get Invited To Fashion Week?
Both the first question and misconception, as no-one actually gets invited to Fashion Week. Invites may come from designers and their PR teams to the shows themselves, but Fashion Week – as an event – is simply the 'blanket' over the smaller events.
How Do You Get Invited To Fashion Shows?
When it comes to the shows themselves, every designer and PR team works with different ticketing tactics, but you are not going to get into a major fashion show without a ticket.
In its simplest form, the people who get invited to fashion shows fall under four categories: media, buyers, stylists, and celebrities. Contrary to the circus that surrounds it, Fashion Week is an industry event at its core, so if a person doesn't provide value as an attendee (see: will write about the show, will support the brand financially, or be able to raise the brand's profile in a substantial way), it is unlikely they will receive an invite.
As my blog and career has grown, I have gone from applying for tickets (most official Fashion Week websites compile a seasonal list of press contacts for each brand) to receiving Save The Dates before I even remember Fashion Week is approaching! As LG's official London Fashion Week blogger, I also get exclusive backstage access to shows but that is just about as fortunate as access gets.
Blogger warning! Some designers are notorious for sending bloggers 'Standing' tickets (in case their Seated ticketees don't all arrive), but 'Standing' – or 'ST' – tickets are rarely given entrance to shows. It is more of a 'just-in-case' move for PRs to ensure they fill a room (and I've seen far too many broken-spirited bloggers to not share this with you!)
Can anyone apply for Fashion Week shows?
Yes and no. It goes back to the point of providing value. While anyone with an e-mail address can certainly contact someone else with an e-mail address, your effort will be wasted if you're unable to provide your value. PRs are absolutely inundated with requests and, personally, I'd feel like I was wasting a seat if I showed up to a show I knew I wouldn't enjoy (and, therefore, wouldn't write about). After all, the entire worldwide fashion industry is often coveting as few as 100 seats at every show.
Can you go to Fashion Week without being invited?
Absolutely! In my experience, Fashion Week's street style roundups are often filled by gorgeous fashionistas that have simply come along for the atmosphere – and there is nothing wrong with that! In London and New York, Somerset House and Lincoln Centre have always been 'sights to be seen' and often stream the live shows to the public on large screens. If you're a fashion student, budding fashion photographer, stylist, or want a few eye-catching hours out in London, Fashion Week can be a real thrill.
What do you wear to Fashion Week?
Whatever the hell you want. There is definitely a 'thing' surrounding outfit planning (not dissimilar to the first day of school, for most), but unless you're 6ft tall and hoping to end up in the pages of someone's street style slideshow, there is no abnormal importance put on what you're wearing.
What is Fashion Week like?
Insane. Filled with an incredible number of well-dressed men and women living on VitaCoco and shots of espresso. Exhausting…
But I'll always go back for more.