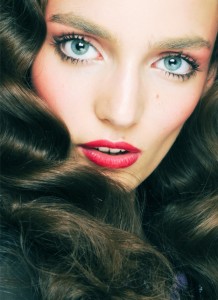 I was so incredibly impressed by the beauty trends of Spring/Summer 2012, I can't hold it in!
As a former make-up artist, I can appreciate the creativity and effort that goes into the more extravagant beauty trends, but hate to see them 'inspiring' young girls into cake-facing themselves. Personal preference, of course, as I am a woman who rarely wears colour anywhere but the lips.
For that reason, I am going crazy over S/S 2012. With a plethora of fresh-faced looks that would be pretty easy to interpret from home, it fit into the 'natural' beauty ideals that I rave about without being boring. 9 out of 10 shows featured flawless enhancements of natural beauty – and I hope it catches on!
Which one of these looks would you like to see in a make-up tutorial?