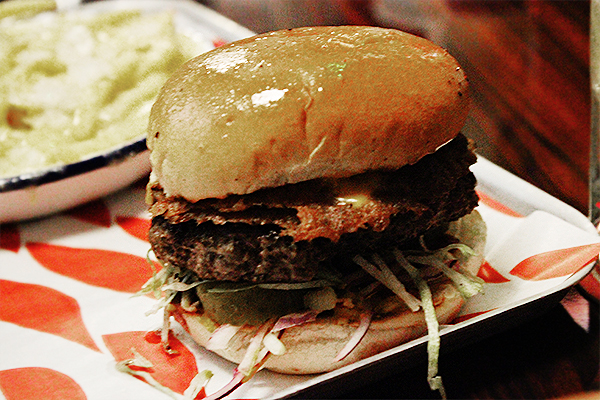 Though it hadn't been too long since I was last in Leeds, my dear Jen's birthday called for an excitable return and some city shenanigans alongside The Manfriend and our fourth musketeer, Molly.
Starting our day underground at Meat Liquor, we binged on cocktails and burgers like there was no "tomorrow, I'll wear skinny jeans". I opted for the lethal 'Game Over' (vodka, gin, rum, tequila, triple sec, pisang ambon, absinthe, lemon juice, and Red Bull) and Dead Hippie burger (two french Mustard-fried beef patties, dead hippie sauce, lettuce, cheese, pickles, and minced white onions) with a handful of cheese fries.
As the food coma dictated, we paused for present-opening before moving to our second location. I'd been collecting little gifts for Jen's birthdays for some time, but really wanted to find something that celebrated her love of tea and keys.
Though it's no easy feat, Personalised Gift Solutions' customisable pink teapot ended up being the perfect gift. I have to give them a huge shoutout because even though I found them less than 5 days prior, my concerned e-mails about the gift not arriving in time were met with the friendliest service, a timely delivery, and a beautifully produced personalised teapot.
When we arrived at The Alchemist we were lucky enough to snag a table under the sunshine and drink an innumerable amount of dry ice-garnished cocktails (the best of which warranted an instavid, below) before running up to The Light to take our seats for Pitch Perfect 2.
I love you, Leeds.