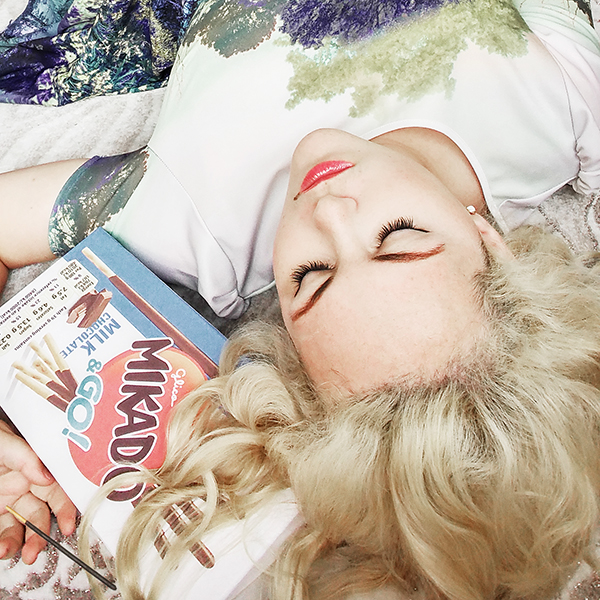 I have been in a serious relationship with Mikado for four wonderful years. It all started when I was looking for a heat-friendly chocolate fix while living in South East Asia and we have been going strong ever since.
When I was approached to work with the company on their Stick Out Your Personality campaign, I could hardly say no. These 11-calorie sticks of chocolate-covered biscuit are something to shout about.
Especially when armed with a larger-than-life box of Mikado and a post-workout craving.
Competition time! For the chance to win a Mikado selfie stick and some delicious treats of your own, simply upload a Mikado-themed selfie to Twitter or Instagram, tagging @Mikado_UK and #MikadoBy. I will announce the winner on September 4th. Good luck!