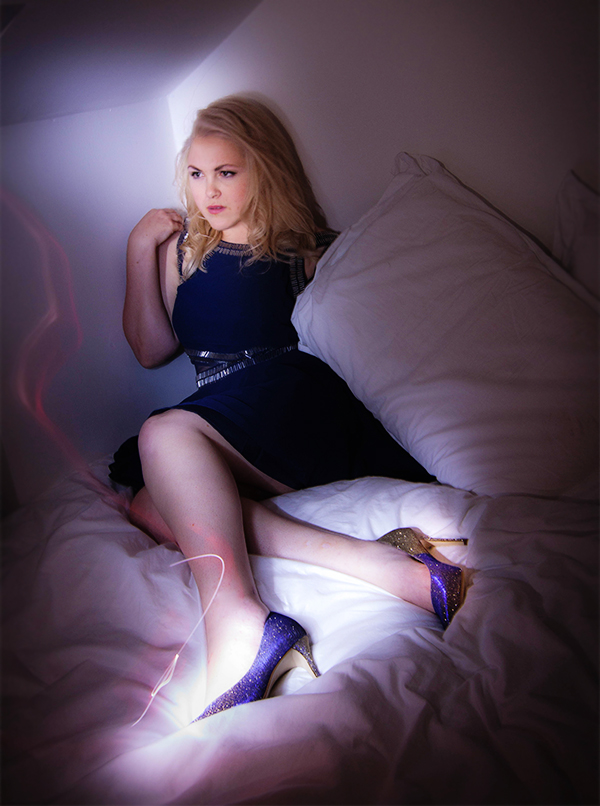 The new Hanneli Mustaparta collection for Deichmann is chock full of showstoppers. From a pair of sasstastic thigh-high boots to a gorgeous pair of lace-up brogues, there is a little slice of shoe heaven for every kind of woman.
My personal cake-takers, however, are these glittering court shoes. From the very second I saw them, the light danced off every fleck of silver, blue and gold in a way that made them feel alive. Ultimate fantasy shoe status.
Knowing I wanted to feature them on the blog in the most authentic and unedited manner possible, my photographer friend and I brainstormed concepts for over a week.
"How do you make real-life sparkle translate in a photo?"
The answer is light painting.
When the clock struck twelve on shoot day I stepped into the little stunners and spent the following four hours frozen in multiple corners of my home for 30 seconds at a time.
With patience, a long exposure, and multiple handheld lights, we created the following: a dreamlike photo story that quite literally captures every bounce and shimmer of light.
The power of a great pair of shoes, eh?
(As a natural progression from last year's Deichmann shoot, I have also amped up the obligtory heels in a bathtub shot.)