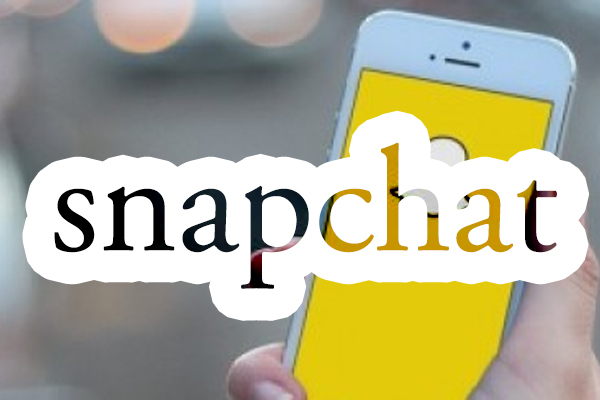 Without intention, I've been something of an unofficial spokesperson for Snapchat over the past year. The second anyone starts asking me about social media (this happens at least daily) I begin to wax lyrical about the 24-hour social network and thus find myself in a ridiculous number of 'first snaps'.
Unlike other platforms, Snapchat is virtually unedited (barring text and scribbles). This creates an infectiously engaging and authentic view of the world through our favourites' eyes…so let's get you some new ones…
Who to Follow on Snapchat
CornettoSnaps: I am currently working with Cornetto to promote their brand new Snapchat – launching with Vine star Ben Phillips this Wednesday! With their digital conversation booming around the subject of 'breaking the ice', the nation's beloved ice cream brand have enlisted Ben to spend the afternoon chatting girls up – as cheekily as he can – at Winterville and Snapping the entire journey.
The fun will start at 2pm and last for 24 hours (as per Snap-usual), so don't miss out!
LelaLondoB: Nothing like a bit of self-promotion! Though I am long awaiting the day Snapchat lets me change my typoed username, it hasn't stopped me from vlogging my every move from the app. As well as taking you on my international travels, to fashion shows, around the best of London, and everywhere in between, I tend to show my Snapchat family the most intimate look at my day-to-day. Join in!
JaredLeto: For an Oscar-winning actor and singer, Leto also has an envy-inducing knack for the ol' Snapchat. Posting more photos than videos, he loves to curate hand-drawn photo edits that bring his epic travels to a new dimension of cool. All very lucid, indeed.
Fashitects: I have found very few male bloggers making much of an effort with Snapchat, but Toni is killing it. As well as being one of the sweetest people around, his mix of high fashion, architect-prone precision and self-deprecation makes for excellent viewing.
Rihanna: Though the account is run by Rihanna's best friend, Leandra Simone, infrequent Snap marathons showcase a very personal side of the superstar's life – everything from late-night munchie runs to Thansgiving dance-offs.
Ingrid.Nilsen: The ground-breaking Youtube personality's Snapchat is like a constant personal stream of positivity. With a creative eye, Ingrid share her beauty, food, and sunshine-filled life in the most beautifully produced way. With lolz, to boot.