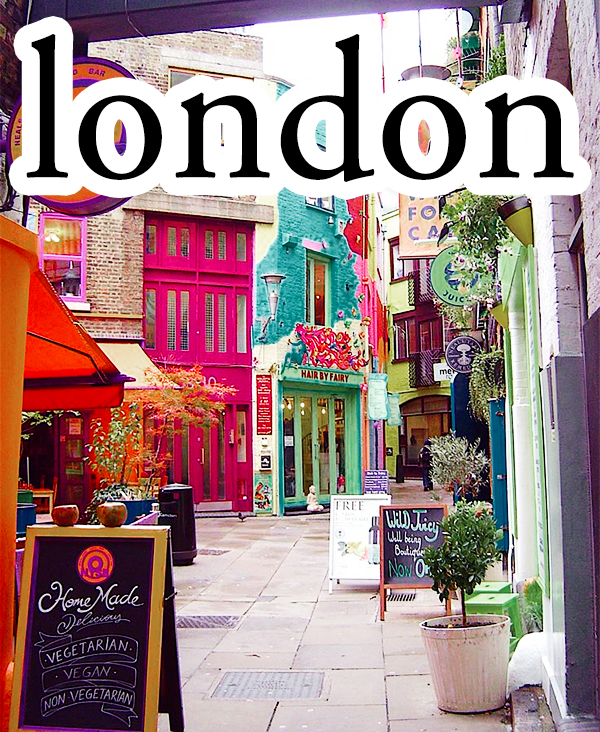 This city is second to none over the holidays. Though we have very few hours of sunlight to play in, we seem to play harder than ever and hold no social prisoners as we enjoy as many festive pop-ups as our free time will allow.
This month, I'm here to highlight the best of them:
Proud Camden's Polar Bar
In addition to Solomon's Yard, Camden is also playing host to Proud's revamped terrace bar. The "Polar Bar" is a little less North London Cool and a little more Alpine Ski Lodge; a faux-snow-covered adult playground with plenty of places to grab a blanket and snuggle up among the wolves, chandeliers, and polar bear taxidermy.
Winterville
If you're looking for full-on festive fun, Winterville has got you covered. The alternative Christmas pop-up has taken over Victoria Park and built an expansive microcity of of entertainment. There is a Santa's Grotto, market stalls to aid your Christmas shopping, pantomime, club nights, ice skating, crazy golf, fairground rides, 'Sh*t Faced Shakespeare', and more.
Gaucho Broadgate's Winter Terrace
To celebrate the launch of their new late night menu at Broadgate, Gaucho have reopened their super-sparkly Chandon Winter Terrace and added new cocktails and winter warmers, to boot. I advise you to spend an evening snuggled into their lavish sofas with a complimentary hot water bottle with a Bariloche (Gin and lime, topped with Chandon & garnished with cucumber) and braised beef short rib with truffle mac & cheese as soon as your schedule allows. The menu is served from 10.30pm–1.30am, Wednesday to Saturday.
Underground Film Club
Last but certainly not least, The Underground Film Club. This fantastical pop-up has taken over the vaults of Waterloo Station and turned it into an intimate cinema with handpicked food and drink wonders; Smokey Joe's blues bar and Rockadollar Dogs (the brainchild of Hawksmoor Knightsbridge's head chef, Richard Sandford), respectively!
Their Christmas-heavy catalogue extends until the 23rd of December but is selling out quickly. Thankfully, I have two tickets to the sold-out showing on Love Actually next Tuesday (the 15th) for one of you to win!
Win tickets to Underground Film Club Experience With Lela London and LG
The prize:
Two tickets to the Underground Film Club screening of Love Actually, on the 15th of December at 8pm!
To enter:
Follow me on Twitter (@lelalondon) and re-tweet my pinned tweet (about the giveaway!). The winners will be announced via Twitter on the 14th.
Terms and Conditions:
Competition winner and their guest must be aged 18+. You may be asked to present ID at the venue.
Tickets and experience are non-transferrable.
Competition closes at 3pm GMT on 14th of December, 2015
The winner will be announced on Twitter.
In the unlikely event of the screening being cancelled on the part of the organiser (Underground Film Club), the prize can be redeemed for one of Underground Film Club's events before January 17th 2016.
Full terms and conditions of entry to Underground Film Club are applicable and can be found here.