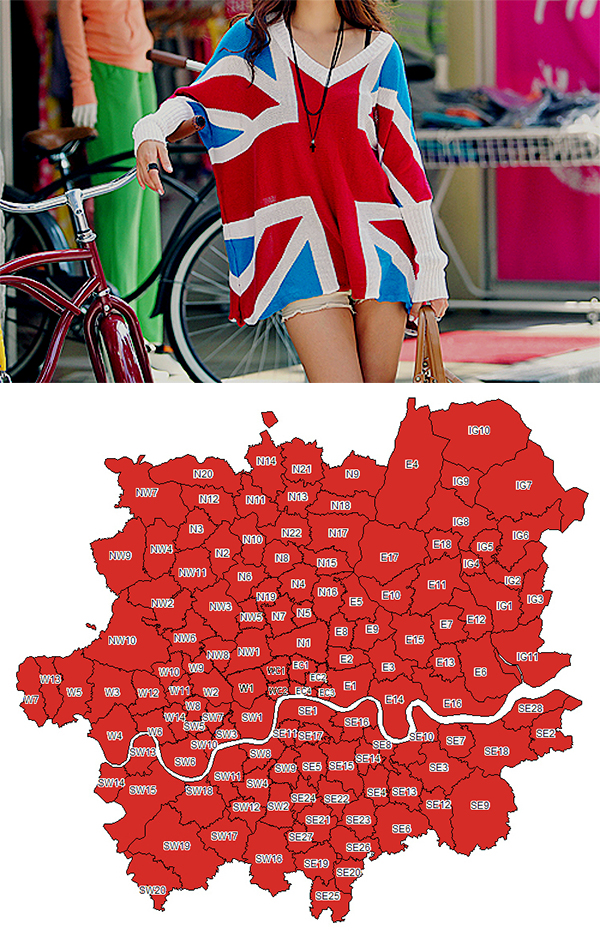 I am a renter. A renter to my very core. I'm not sure if it comes down to the slightly nomadic tendencies of my early twenties or the fact that I didn't grow up in a 'permanent' home, but the idea of being attached to a single residence for more than a year lacks any appeal.
The majority of my quasi-domestic adult life has been spent renting in London, which could be considered an art form in itself. For anyone who hasn't grown up in the city (I'm over here counting my cultured blessings!), the unstable knack for 'good' and 'bad' areas and the prices that both ends of the spectrum call for could make your head spin.*
When MyRooms offered me a discount code (for £100 off your first month's rent!) to share with my readers, I could hardly say no. (it's LELO01 and is valid until September 30th, 2015 – enjoy!).
In fact, I want to help you renting fashionistas out as much as I can. After twenty-four years of borough hopping from North to South, West to East (…even zone 5), I am now schooled in the art of a good postcode.
Therefore…
London's 5 Most Fashionable Areas to Live
(Use the postcode map – above – to get as close to them as you can!)
Postcode: W1 –
W1 puts the life into London. Not only is it the shopping capital (hello, Regent Street and Oxford Street) but it also boasts some of the most chic restaurants around. Good ol' West One has stood the test of time.
Postcode: E1 –
Over the past five years, E1 has taken the cool kid cake of London. The ultimate balance of high and low, street style and couture, all with students alongside professionals. Special shoutout to the best vintage markets in London.
Postcode: SW3 –
The home of the Chelsea set. Be you Made in Chelsea or not, anyone can appreciate the beauty and style of the Fulham Road and its surroundings. Sophistication, grandeur, and a hell of a lot of yummy mummys abound.
Postcode: N1 –
Though the postcode reaches as far as Dalston, I find N1's proximity to King's Cross the biggest coup. Easy access to champagne bars and spontaneous travel (St Pancras = weekends in Paris, natch) is hard to beat. Don't miss: the indie fashion houses of Upper Street.
Postcode: WC2E –
I know this one is rather specific, but I have something of an infatuation with this area. Covent Garden/Leicester Square has always felt like the centre of the universe to me, and if you manage to find a room to rent in this postcode; you are golden. The access you have to all of the postcodes above? Unparalleled. The area itself? A snapshot of all that makes London magical (along with some of the best boutiques around).
* Even though it is 14% cheaper to rent than buy in the city.