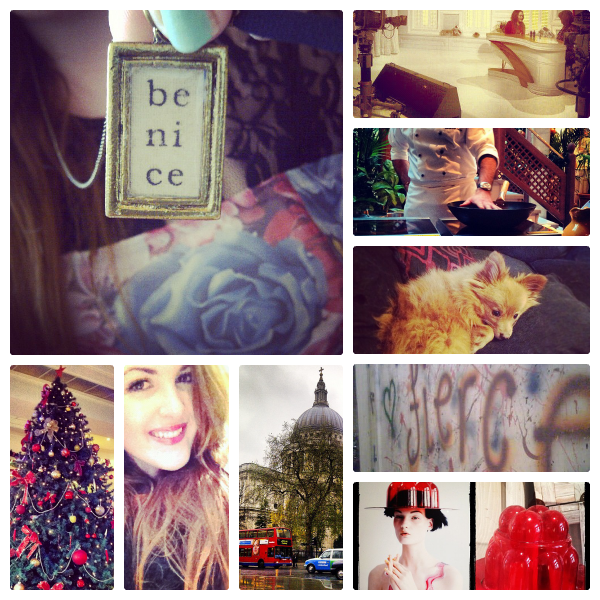 Instagram (@lelalondon) – left to right, top to bottom:
1. Be nice.
2. Doing a spot of QVC presenting with Elemis.
3. Cookery class at La Porte des Indes.
4. She's got her Winter coat on.
5. Christmas!
6. Morning face!
7. About as London as it gets.
8. Throwback Thursday: once upon a time, we added graffiti to the apartment. (White paint cures all.)
9. Tim Walker at Somerset House. Because seeing props from your favourite photo shoots in real life is priceless.