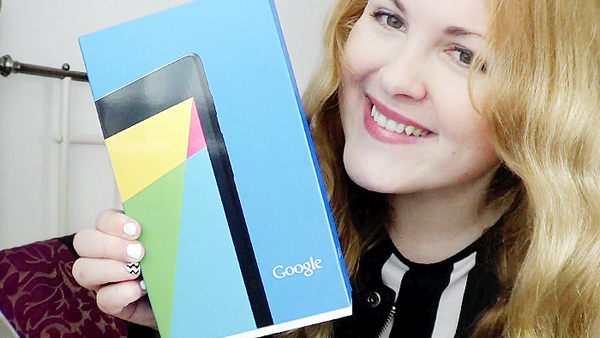 I have reached a Youtube milestone (not a 'landmark', Video Lela) and found myself with 100 subscribers! It may not be a lot, but having only just started 'doing' Youtube, it means a lot.
It's celebratory giveaway time.
To win a brand new Google Nexus 7 and slick black ASUS Nexus case, simply watch the video (below!) and follow the easy-peasy instructions.


To enter (T&Cs and all that jazz…):
1. Subscribe (and give it a 'thumbs up' while you're at it!)
2. Leave a comment on the video letting me know why you want to win!
3. Will accept entries from anywhere in the world that accepts postal boxes filled with a Google Nexus, case, and love note!
4. Competition ends October 24th, 2014
5. I have no affiliation with Google products, Asus, or any other brand featured – I just want to give my subscribers something super fabtastic.
6. When their subscription is confirmed and comment chosen, the winner will be contacted via Youtube.
7. Please make sure you have parental permission to share your address if you are under 18.
Good luck!