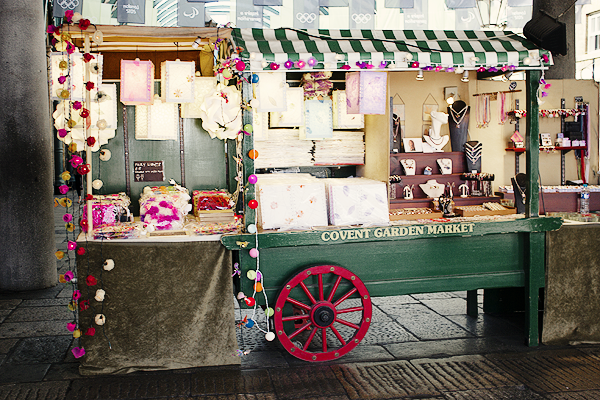 On Friday I found myself in Covent Garden with thirty minutes of free time between a meeting and a lunch date (poor me, right?). Thankfully, I love playing tourist. Creatively, I find it very cathartic to visit the places I take for granted (whether it be Laduree in London or freaking International House of Pancakes in Indianapolis) with my camera in tow.
Covent Garden is most frequently associated with the former fruit and vegetable market in the central square of the 'Garden' but is also one of the most popular tourist hotspots of my beloved home town. With a crowd-producing pin point on the Royal Opera House in the corner of the square, the district is actually divided by the main thoroughfare of Long Acre and – potentially my favourite overall area of London – Seven Dials and Neal's Yard.
In the grand scheme of things I believe that you can have an incredible time almost anywhere if you secure a secret spot and people watch. Covent Garden is no exception. Though there are 13 theatres in the Covent Garden locale, the street performers and the tourists they attract are entertainment all of their own. While the courtyard space is dedicated strictly to classical music, the outer street performers typically perform one 30-minute show each hour and, on rare occasions, draw a lot of future Dynamos and David Blaines to the area.
From the London Transport Museum to Drury Lane to the high-low mix of markets and boutiques, Covent Garden is absolutely enchanting.