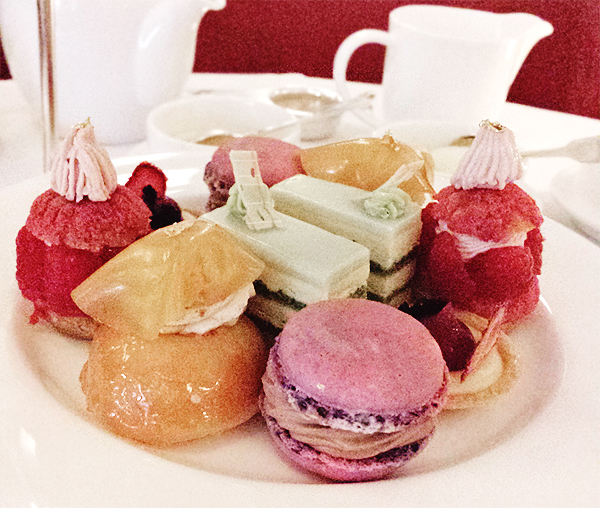 Every time I enter Cafe Royal I get a little wave of excitement. Gliding through the restored historical entrance and into the informal (yet stunning) Ten Room, last week's weekend visit was arranged to taste test their Savoury Afternoon Tea.
As their menu says, "There are few hours in life more agreeable than the hour dedicated to the ceremony known as afternoon tea." – Henry James, Portrait of a Lady.
Kicking things off with a glass of Tattinger Champagne (darling), high tea officially starts with a plate of toasted crumpets, Ford Farm Cheddar cheese and celery followed by a second course of scrambled free range hen's egg with London Cure smoked salmon. Though both plates were a welcome change from traditional teas, I know of no appetite that would be able to stomach all that was on offer (note: at this point, the 'tea' has yet to begin). Next visit, I will save myself for the big bang; the three-tiered afternoon tea.
Tier One features a selection of classic afternoon tea sandwiches (Wiltshire smoked ham and English mustard, London Cure smoked salmon and horseradish on rye, Free range hen's egg and cress, and Cucumber and cream cheese) while tier two features freshly baked traditional plain or golden raisin scones served with Devonshire clotted cream, strawberry jam, and lemon curd.
By sweet-toothed standards, I highly recommend jumping from tier to tier so you don't fill up before getting to the selection of speciality mini pastries and classic cakes. Either that, or continue drinking until you're hungry again. You have my permission, lushes.