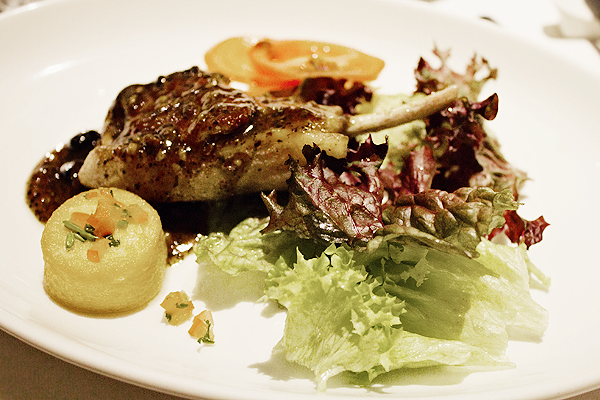 It is pretty tough to live in London without becoming a bit of a foodie. With pop-ups so good they turn into restaurants and a Michelined maestro on every corner, London's passion for food is ridiculously contagious. Contagious enough to warrant a social network of its own.
Enter Nibblr (hold the e).
The new social venture (and soon to be app) invited me to dinner at Le Chinois in the Millenium Hotel to get the low-down on the Nibblr ethos, and I could not be more impressed. It goes a little something like this; connect with fellow food lovers, join or plan meals (sometimes at huge discounts) at a variety of delicious venues, then have nights of social and edible delights. Profiles are simple, the site is easy to use, and the network of nibblrs is growing exponentially.
Myself and Nibblr's fellow guests were effectively sold on the concept in under five minutes, yet managed to get lost in foodie conversation for another two hours while enjoying Le Chinois' modern Chinese cuisine. Led by Master Chef Chan Kwok, we knew we were in for a treat. Taking advantage of their 7-dish Chinese New Year menu (running until the 28th of February for £35 plus a complimentary glass of Prosecco), we enjoyed a rather perfect selection of dishes including Peking duck, a thick lobster and spinach broth, a pan-fried rack of lamb with honey and black pepper sauce, a steamed fillet of sea bass with ginger and spring onions, and a vanilla crème brûlée that could not be ignored.
If you are interested, I suggest making a booking for February 15th as Le Chinois will be celebrating with a traditional Lion Dance at 7.00pm. One of those rare and wonderful food experiences that Nibblr is sure to shine a light on.