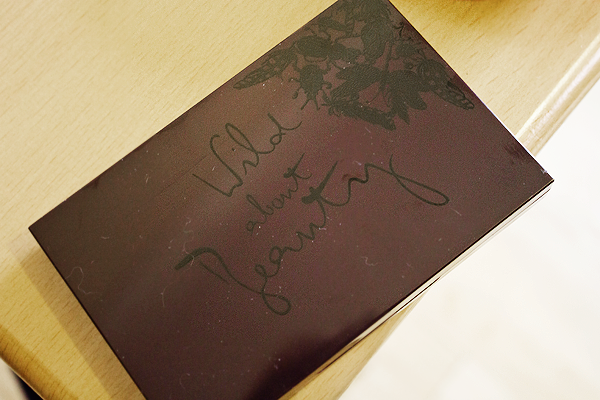 Last week I was invited to spend a morning with Louise Redknapp and Kim Jacob to celebrate the latest launch from their makeup line Wild About Beauty; the Spring/Summer 2013 Safari Nights Collection.
The collection includes three limited edition nail varnishes, an additional Nultrilips Balm and the Safari Nights palette (seen above and below). The limited edition palette – at £29 and free from parabens and petrochemicals like all of their products – is a complete steal. Focused around the ever-elusive 'glow', the palette contains a blush (03 Kitty), bronze highlight (02 Benny), gloss (02 Sasha), multi-purpose tint (02 Sandra) and eyeshadows in both creams (03 Buster and 02 Edna) and powders (03 Aine and 08 Polly) – all of Mrs Redknapp's favourite shades.
Wild about Beauty will be donating £4 to the Born Free Foundation with every Safari Nights Palette sold.