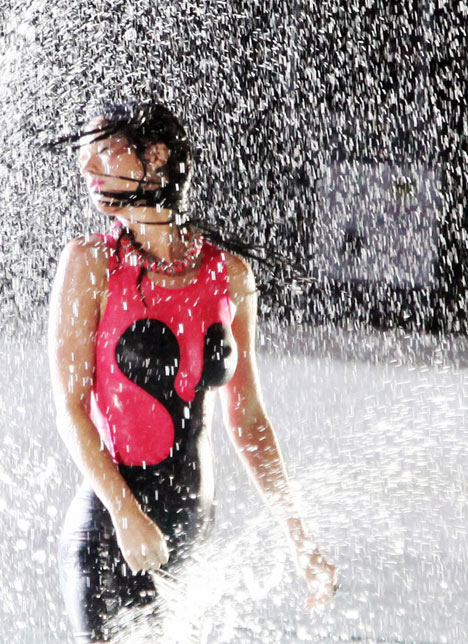 Most magazine-reading US girls aged 14-34 have at least one item from Forever 21. Their cheap-as-chips clothes are the most fashion-forward in the malls of America, and they are about to get that bit more trendy.
Following in the savvy footsteps of stores like H&M and Target, they are collaborating with the now designer Brian Lichtenberg who has recently been filling celebrity's wardrobes with asymetrics, bodycons, sequins and more*. What we know is that 9 pieces will be retailing at $14.80 starting August 13th. I blindly want them all.
* Ahem, designer of Lady Gaga's caution tape outfit in Telephone, hello.