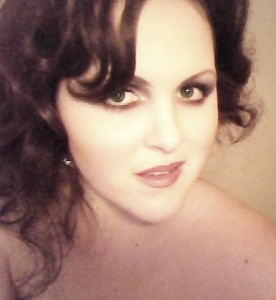 Charlotte Cave is a London legend. Now 20 years in the industry, she has styled the hair and makeup of everyone from Coldplay to Ellie Goulding (hair lust) and has recently opened up her first salon in Clapham Old Town.
The intimate salon is salmon-coloured with spotlight accents, and a bares no resemblance to the impersonal 'hair factories' that London seems to home at every corner. Everything you get here is purely personal with no detail spared. In partnership with Sisley cosmetics, your visit begins with a rave-reviewed face mask and is followed by a mini manicure with a slew of Chanel and OPI nail polishes to choose from. Then comes the make-up. Charlotte knows every tip and trick in the book and her talent is just extraordinary. Don't miss out.
Yesterday, partnered with her sweet-as-pie stylist Sven, I was curled, teased and coiffed into a modern day Clara Bow for the Playboy party I was attending in the evening. They completely transformed my long, unordered mane with not a snip in sight. I truly believe nothing is impossible at the hands of Charlotte Cave and her terrific team. Check out the website to experience your own piece of beauty heaven.