– Everyone from Hilary Duff, to Jennifer Love Hewitt, to Steven Tyler, to Ke$ha, to Selena Gomez seem to be sporting feather hair extensions. Unfortunately, the trend seems to be stripping fisherman supply shops of their fly-fishing stock. The 'hackles' used to create the extensions have quickly hit shortage status. Don't mess with the fishermen, fashionistas. Before you know it, your Omega-3 supply will disappear!
– At the Dior Homme show on Saturday, LVMH chief Bernard Arnault told fashion journalist Cathy Horyn that John Galliano would definitely not be working for LVMH in the future. Regarding Galliano's arrest, Arnault said "he didn't have the simple politeness to contact me." Designer Bill Gaytten will oversee the Christian Dior couture collection for now – a decision that is fueling takeover speculation.
– Beyoncé bought – well, her assistant bought – 25 pairs of designer shoes as a 25th birthday present for her sister Solange. Adopt me, Bey?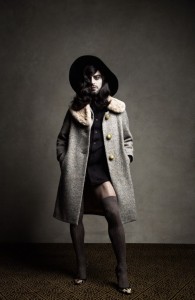 – Want to see Marc Jacobs cross-dress in Katie Grand's collection of Marc Jacobs threads? Click here.
– Tommy Hilfiger is one of the "high net worth" individuals Morgan Stanley recruited to invest in Michael Kors' half-a-billion-dollar global expansion. The 25-percent stake in Kors' company was an easy decision for Hilfiger, who said "anybody would be crazy not to invest in it. Michael Kors is the next major global player in my eyes."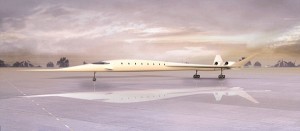 – This is going to revolutionize Fashion Week! British firm HyperMach recently revealed plans for their "SonicStar aircraft" – a ridiculously fast jet that would reduce the flying time from London to New York to two hours. Bonus points for implementing an engine that will reduce fuel consumption. Unfortunately, the project won't be completed until 2025, so we'll have to sit through another 22 seasons or so of flight-scheduling insanity.
– Kim Kardashian is having her wedding dress custom-made by Vera Wang. Due to the wordly importance of the occasion (ahem), she is making staff at Vera's studio sign a strict confidentiality agreement.
– Gwenyth Paltrow was spotted having a meal with Sir Philip Green in London. The only way this makes sense? A collaboration with Topshop. I mean, she is a country singer, actress, blogger, mom, cook and more – why not a fashion designer, too? Fingers crossed!

– Lady Gaga got a Tumblr. It's called Amen Fashion, and it's addictive.