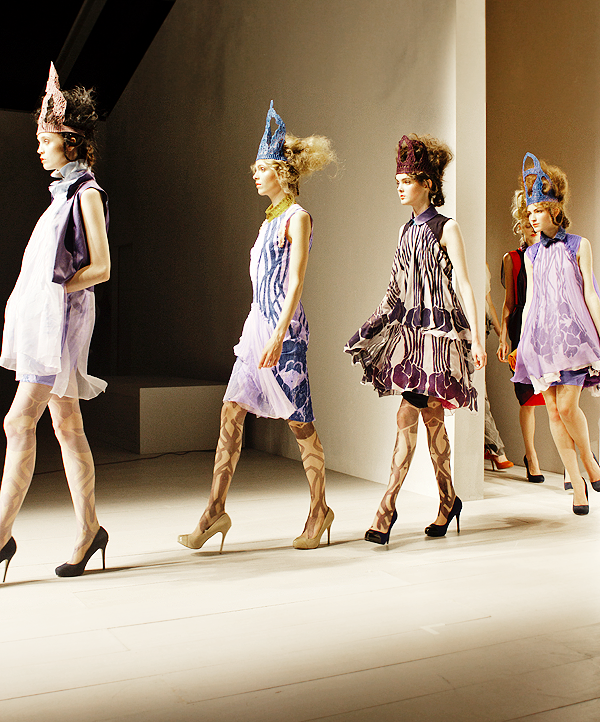 For every woman born a princess (and destined to become a Queen, according to the show notes), Bora Aksu have created an opulent Spring/Summer 2013 collection named 'Modern Queen'. Inspired by Marie Queen of Romania (her nickname was the title to the collection), the garments were destined to feel regal if not a bit sinister. As the story goes, Marie found her self unhappy in her marriage and retreated to her botanical gardens as an escape. Combining the Queen's love of Art Deco with her gardens, almost every piece in Bora Aksu's collection features an identical floral print in three different magnifications.
There is not a single piece in this collection that I would not wear. Crowns included. With a palette of romantic blues, royal purples, mustards, golds, and dove grey, flashes of sheer silk organzas and lace really had a chance to shine. This is the kind of collection that everyone from Gwen Stefani to Kate Middleton could fall in love with: a little bit of Alice in Wonderland with incredibly chic structure and technical execution.
Soundtrack love: "Youth" by Daughter.