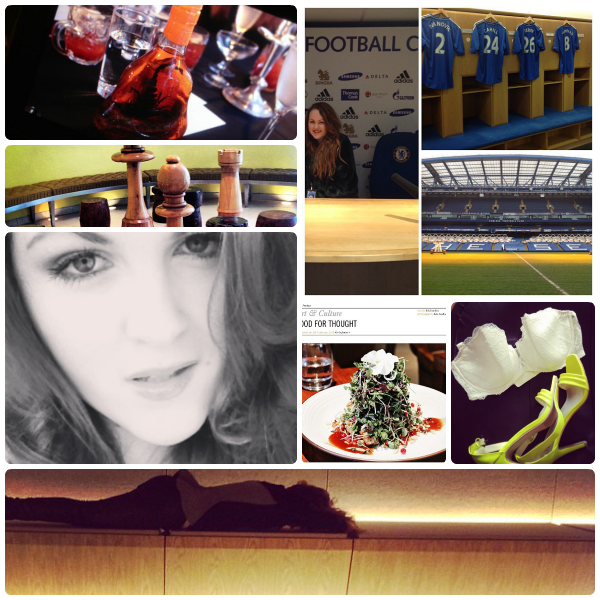 Instagram (@lelalondon) – left to right, top to bottom:
1. That's a snake eating a scorpion…in wine. I've spent my night in a crypt. I'm so happy to be alive.
2. Spent the morning running around Chelsea FC. Signing my contract where Lampard signed his obvs.
3. One of the most gorgeous hotels in London.
4. Bed.
5. Check Novikov's raging Asian delights on this week's Food for Thought at HungerTV.com.
6. All the small things (are my favourite part of any outfit).
7. Secret nap snap from the Silent Room in Selfridges.