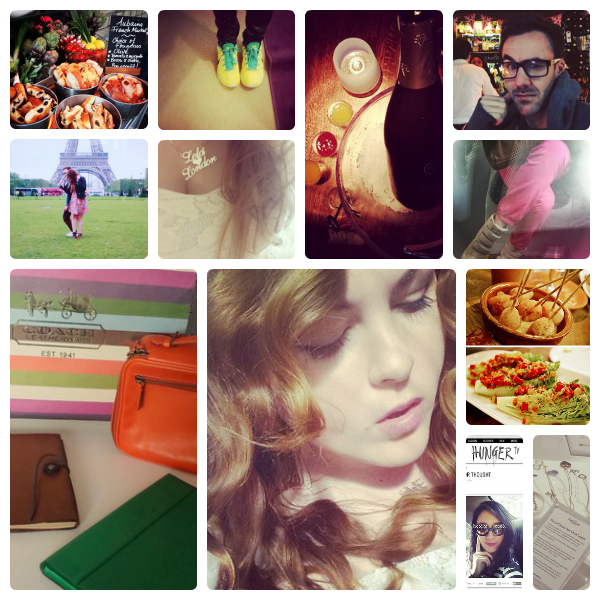 Instagram (@lelalondon) – left to right, top to bottom:
1. Much-needed pit stop at Aubaine during Regent Tweet.
2. Clashy broad.
3. Bellini masterclass. And by masterclass I mean…
4. Final date night before Manfriend heads off sailing. Burgers obvs.
5. Hahahaha. Blurred Lines: Eiffel Tower edition.
6. Say hello to The 'Carrie' Necklace.
7. Traffic to-do list: document #ootd.
8. Huge thank you to Coach for my beautiful blogger kit!
9. Having a Gatsby night with The Manfriend. Love love love.
10. Just try and say no to Salvador & Amanda's Chorizo lollypops…(New Food for Thought at www.HungerTV.com!)
11. Major love and congratulations to Eva Chen! Check my latest HungerTV.com 'Fash for Thought' to see why…
12. Getting personal with Anna Lou of London.