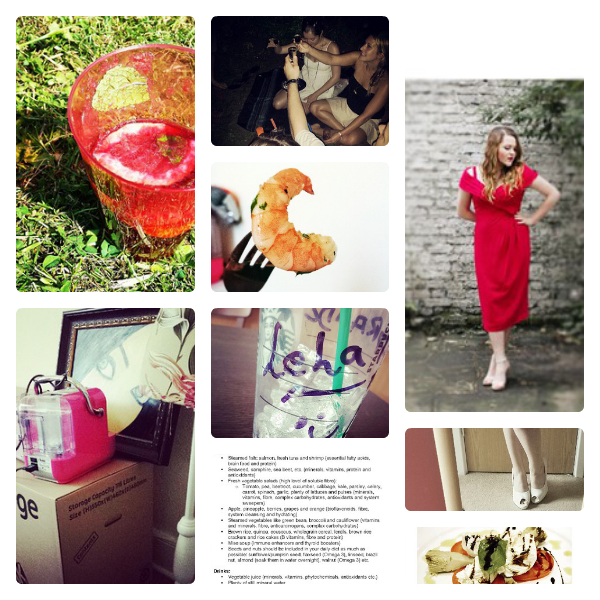 Instagram (@lelalondon) – left to right, top to bottom:
1. Sangria Saturday.
2. Exotic meat bbq turns shotsy.
3. Good morning, baby bumblebees! Have you seen yesterday's ootd?
4. Threw some prawns in garlic and parsley. Sorry, prawns.
5. Moving day. Eeeeeeee!
6. First coffee post-juice cleanse and the first time they've spelt it right! Meant to be.
7. Post juice cleanse (or any time you want to feel like a superhero), THIS is how you should be eating.
8. Outfit of the part of the day.
9. The things that end up on my plate when I 'go for pizza'… (Full review – Food For Thought at HungerTV.com!)
Instagram videos:
1. Taken someone I love for his pizza fill.
2. Little fairy frolicking around Brick Lane with Crocs. Snap. (See Twitter – lelalondon – for video!)
3. Happy 4th of July!
4. I'm just saying edible glitter makes everything better.