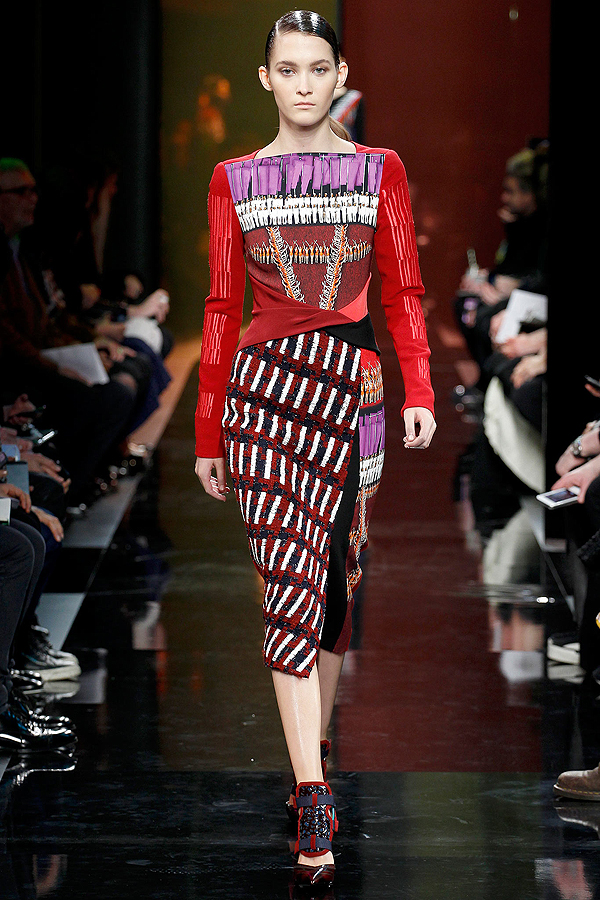 Yesterday marked the end of yet another season of frivolity and non-functional shoes at London Fashion Week. As opposed to the previous seven seasons (oh my lawd, I'm getting old), I chose to put my smartphone and SLR away at the shows and – for once – drink it all in.
It was divine.
Through the rest of the evening I will be presenting The Best of LFW AW14 – the five shows that sent my heart a-flutter – kicking things off with…
5. Peter Pilotto
On the tail of a beautiful high-street collaboration with Target, Peter Pilotto and Christopher de Vos' show space – a glorious perspex maze – welcomed an onslaught of excited editors, stylists, and bloggers alike.
Kicking things off with a skirt and sweatshirt combo, the designers wasted no time getting straight to the point: sportswear. Eccentric, sensory sportswear that blurred the lines between Summer, Winter, and fashion's formality altogether.
With graphic embroidery and a variety of textural alpine prints, the Peter Pilotto aesthetic was as impressive as ever. A true hybrid of textural expertise and that 'special something' that AW14 typically finds difficult to deliver.