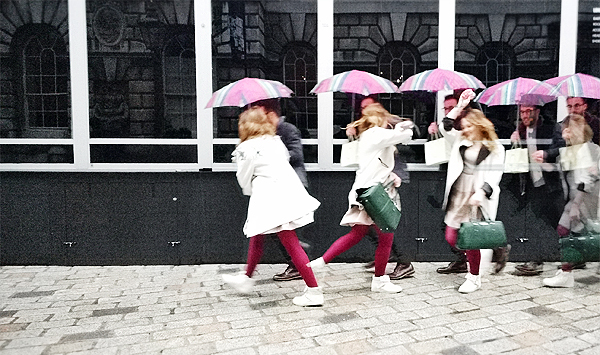 Would you believe me if I told you all these photos were taken on the Nokia Lumia 1020?
You should, because it's true.
Over London Fashion Week, The Manfriend and I went around lovely ol' London Town with our new friend and photographer, Sylvain Deleu. Initially wanting to spend our few spare hours to make a stop motion video, the weather decided it wasn't going to work in our favour (things the camera didn't capture? Blue fingers). Thankfully, wandering through the streets of Mayfair, gushing through the beauties in Rous Iland's showroom, and stopping off for a macaron refuel at Ladurée made for some pretty lovely photos, nonetheless.
Bonus round! This is the first time our 'couple tattoos' have appeared on the blog. Puke if you must.