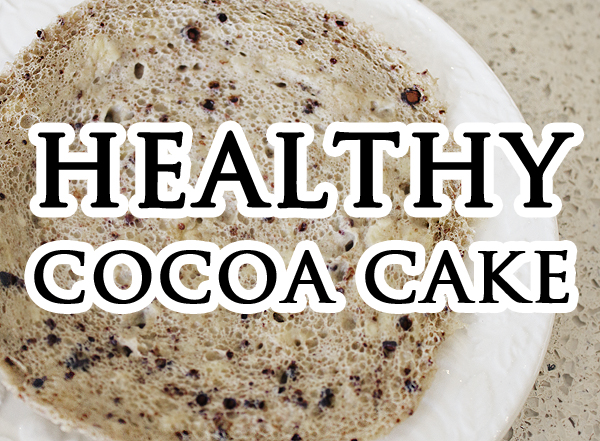 I adore the 'Mug Cake' philosophy because I love cake. Especially when it's secretly healthy. What fellow mugcake makers and I don't love? Making full cakes. Without a house full of sweet tooths to clear a cake stand in a day or less, cake-making's inevitability is the personal consumption of hundreds of calories that I simply don't need.
The trick? Making a yummy personal-sized cake full of hidden healthies! In my words, 'The Calories Don't Count Healthy Cocoa Cake'.
Ingredients:
1 egg
1 tbsp cocoa powder
1 very ripe banana
1 tbsp greek yogurt
1 pinch self-raising flour
1 pinch cinnamon
1/2 tsp vanilla extract
Directions:
1. Smoosh the bejeezus out of your banana. Use a blender if you have one to hand, of course – I just prefer to smoosh and whip manually. Transfer into a small microwave-safe dish or mug.
2. Crack an egg into the banana and mix (by fork). Add the rest of your ingredients and mix once more.
3. In regards to the cocoa, I personally like to leave mine until the last ingredient and not mix it very well. This creates little pockets of cocoa in the final cake; 'healthy chocolate chips', if you will. Mixing it in well will simply create a more consistent chocolate flavour in the cake.
4. Microwave for one minute.
Enjoy!