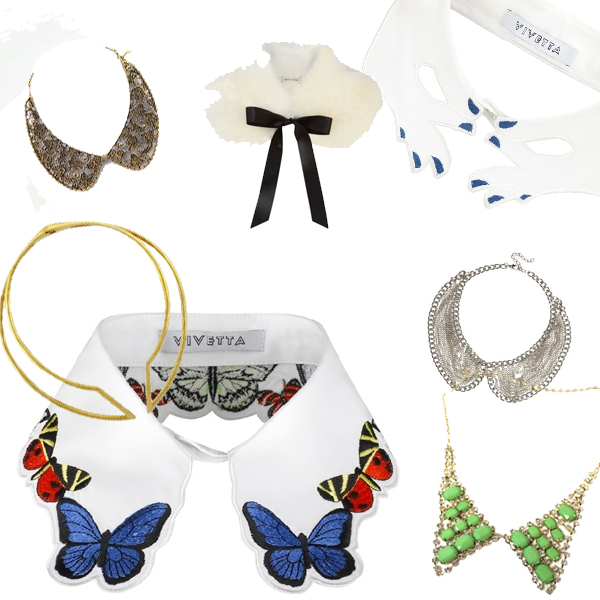 As a blogger, I get especially excited for this time of year. It's my personal favourite of all the shopping seasons, I adore helping people find great gifts and gift experiences, and I trawl through everyone else's shopping guides like the PA of Mr. Claus himself.
Thankfully, clicking through Yahoo's 15 Snuggly New Accessories For A Cold Winter (without which I would never have discovered my penchant for furry designer shoes – oh, Valentino) reminded me of a blog promise I made to one of my favourite people…
…a showcase of my favourite snuggly accessory; The Complete Collar Shopping Guide*.
Shop the image:
Silver tone draped chain collar necklace
Cream faux fur collar
Jewelled Collar necklace in green
White Cotton Hands Collar
White Embroidered Fauna Collar
Vince Camuto Spring-Hinge Collar Necklace
Flower Pattern Cut Out Peter Pan Collar Necklace