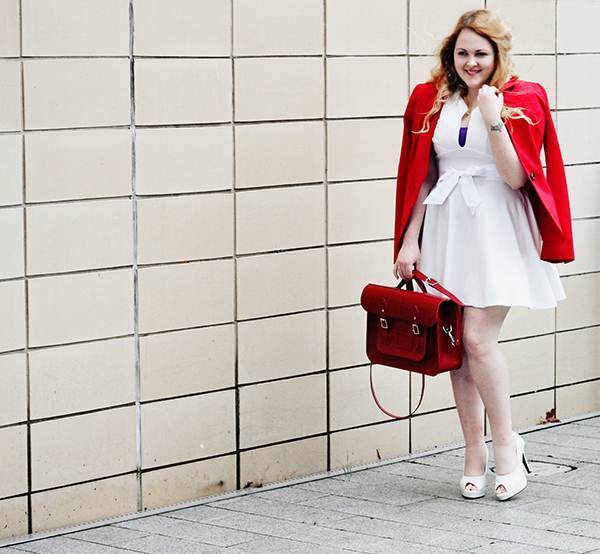 My adolescent discovery of red lipstick was something of a game changer. Like celebrating ten Christmases at once…on the mouth.
Boy, do I excel at awkward wording.
Lipstick aside, red has never really been a colour of choice. I have spent a ruling number of years with rosy cheeks and ginger curls, meaning red often felt like overkill.
This season? With this blonde? And this satchel? I can't be kept away.
What I Wore:
The 15-inch satchel from Cut Make Trim
This little number from Get The Label (belt removed, white belt added)
The trusty ol' Loubous (similar here)
Vintage red jacket (similar here)