I have trouble being a 'typical holidaygoer'. I find it very hard to 'chill out', as they say. While many people will rip through hazy romance novels in sun liungers, I read a book while jogging around the shallow end of a pool (I have the wet books to prove it). While even more people can casually wander in and out of the ocean between naps, I have to frolic in the sand with a camera in hand (I've done the blogs to prove it).
That is my issue. I cannot wholly 'relax' without something to keep my brain and body active.
Knowing the impossible would be expected of me on a remote beach holiday, I balanced the unfamiliar chil out by booking The Manfriend and I an adventure tour on our final day.
If there was one thing I was excited to bring my Canon* along for, this was it.
The Adventure Tour
Starting at the crack of dawn, we were welcomed into the day with a bit of an elephant mingle (where my poor Manfriend was volunteered by someone – ahem – to receive a sexy elephant massage). We then carried on to marvel at the insane intelligence of a few friendly weightlifting acrobat monkeys before heading a short walk away to watch a Thai boxing match.
For a break, our guide – Bo – took us to his outdoor kitchen to teach us how to make traditional som tam (papaya salad); praise the foodie heavens. It might be the best Thai dish there is (can anyone else smell a recipe blog?).
Before heading out of the area, we went for a short elephant ride with our lady elephant's carer – a very sweet older man who made us jewellery from bamboo leaves and helped us feed the little ('little') lady from our bag of bananas.
As midday crept towards us, we jumped in a 4×4 and headed off for Na Muang waterfall. Avoiding the tourist traps and easier, paid routes, we took to the rocky descent like Mr and Mrs Tomb Raider, trekking to the cool waterfall like islanders. Then realising we were absolutely starving.
Hopping not into the 4×4 but now on top of the 4×4, we were hurdled towards the top of a jungled mountain (Pom Mountain) – stopping only for coconuts and congee – before safely placing our feet back on the ground above the Secret Buddha Garden.
The Garden – also known as Magic Garden – is a private Buddhist shrine and a magical combination of art, faith and nature.
Last stop? Koh Tan. Heading back towards Taling Ngam (where our hotel was situated), we stopped off at a nearby beach to board a long tail boat and zip over the the equally barren and beautiful island for a spot of snorkelling.
Major Ariel vibes. A Disney perfect day, altogether.
Watch it all in its full travel vlog glory, above!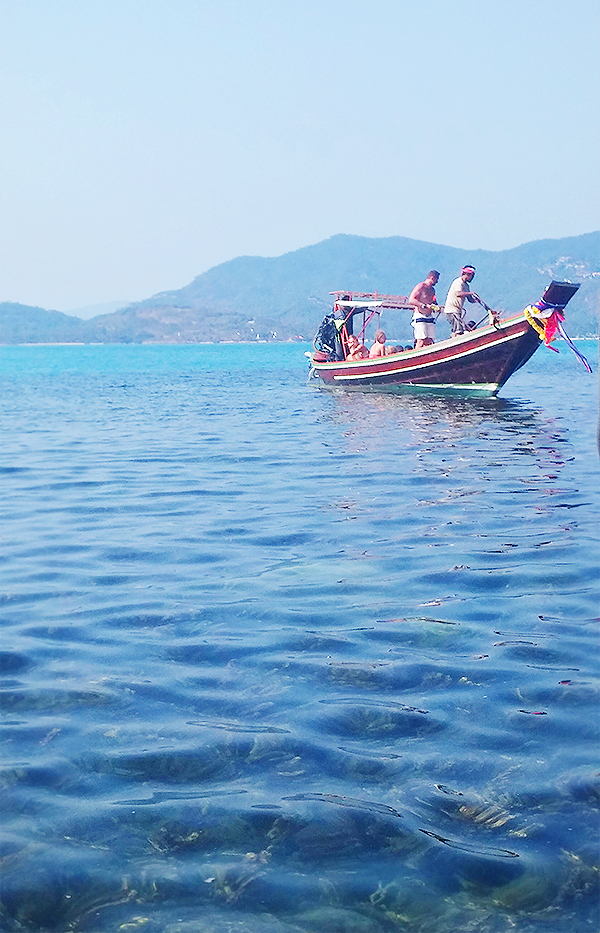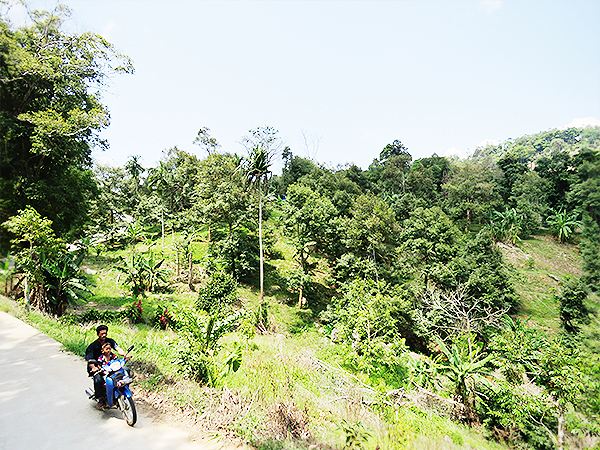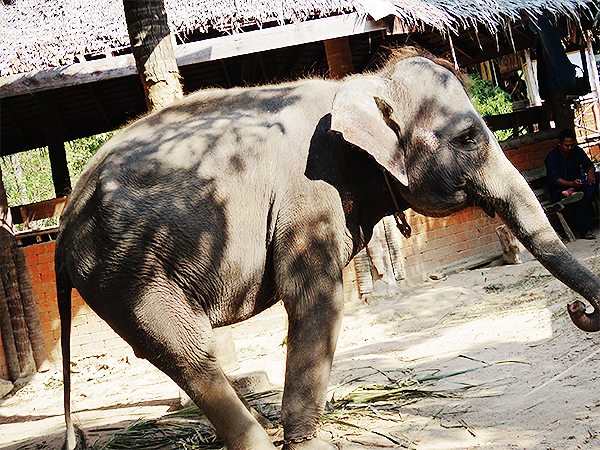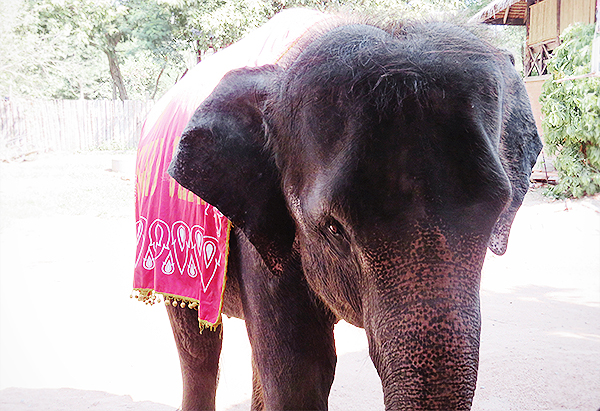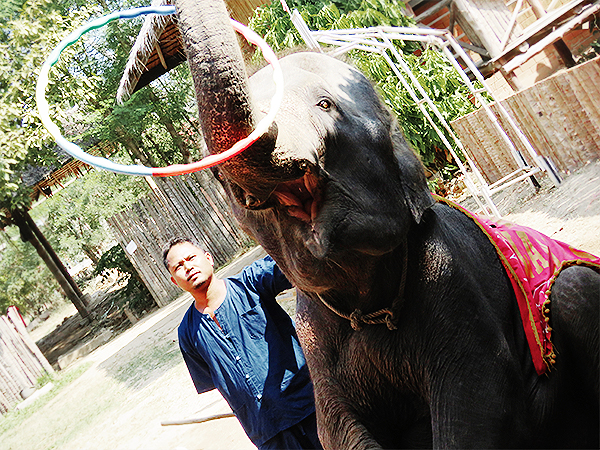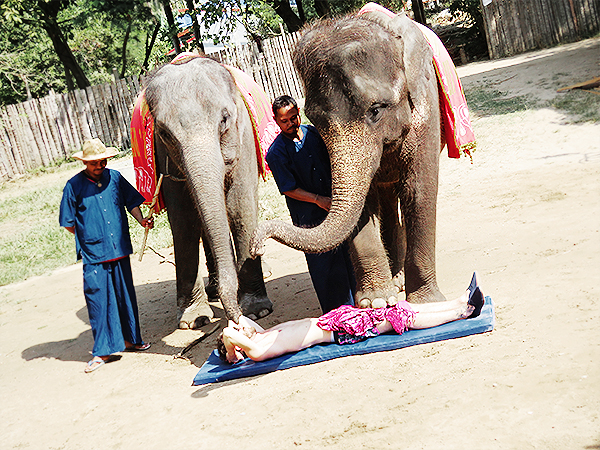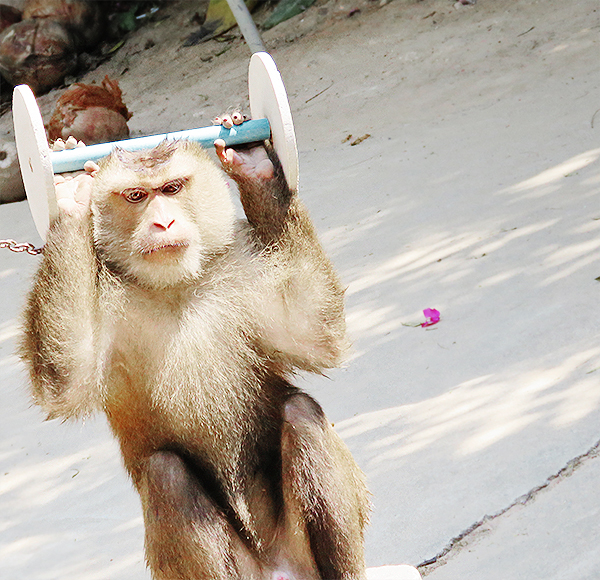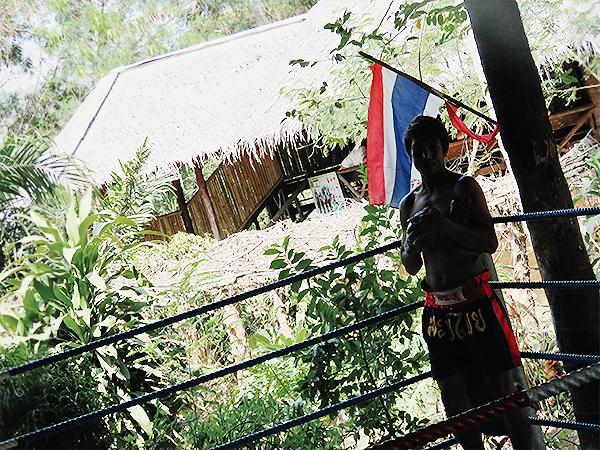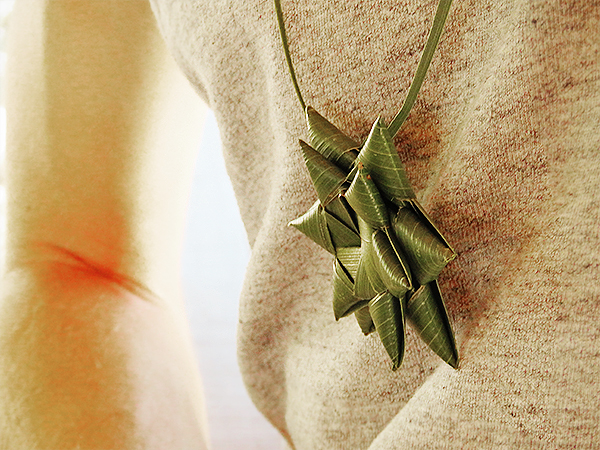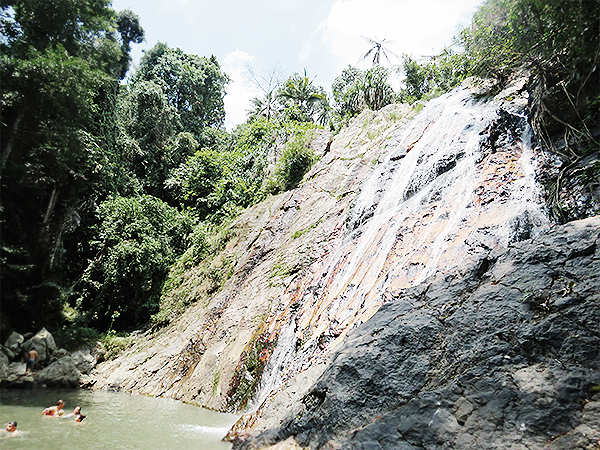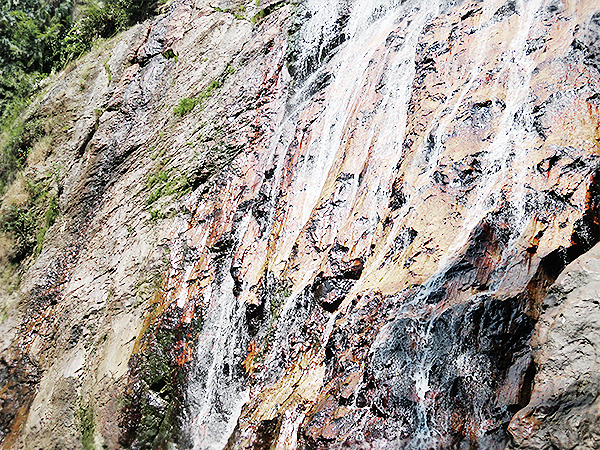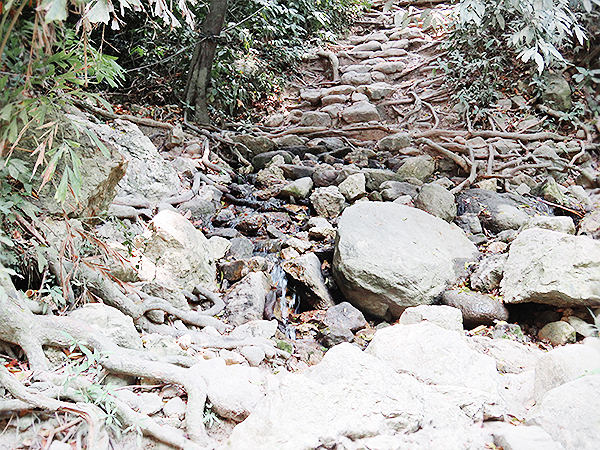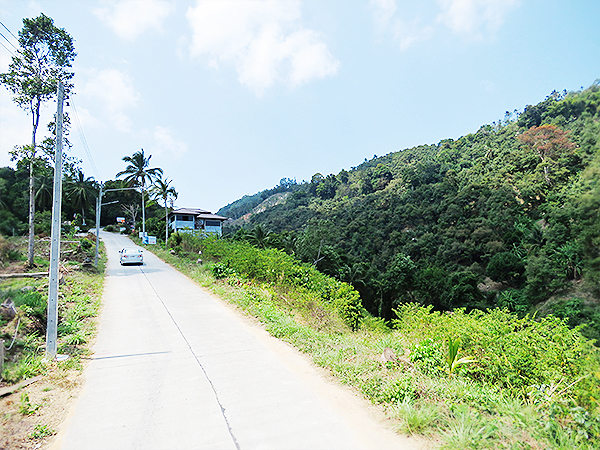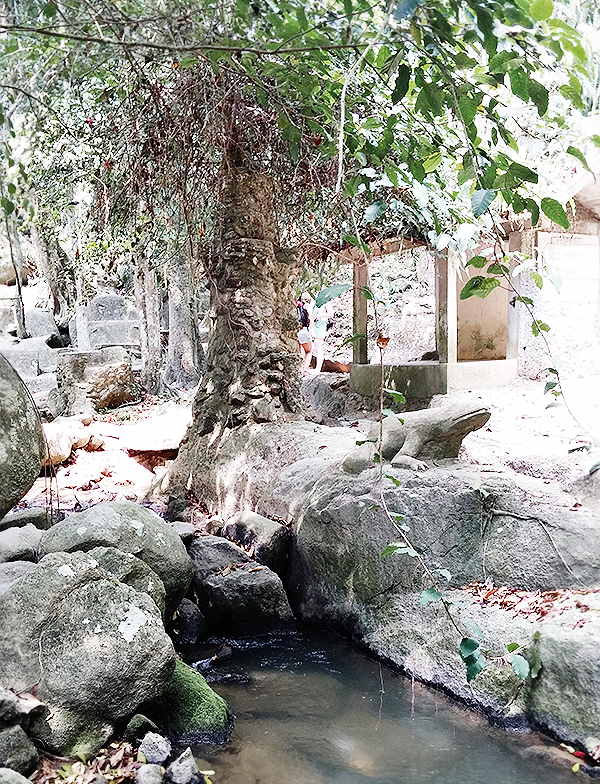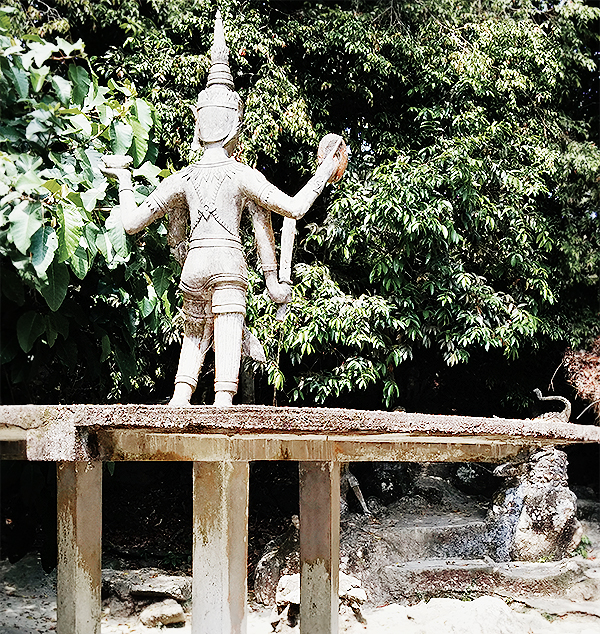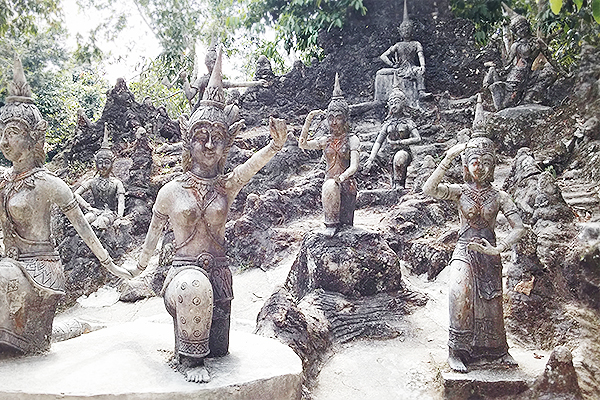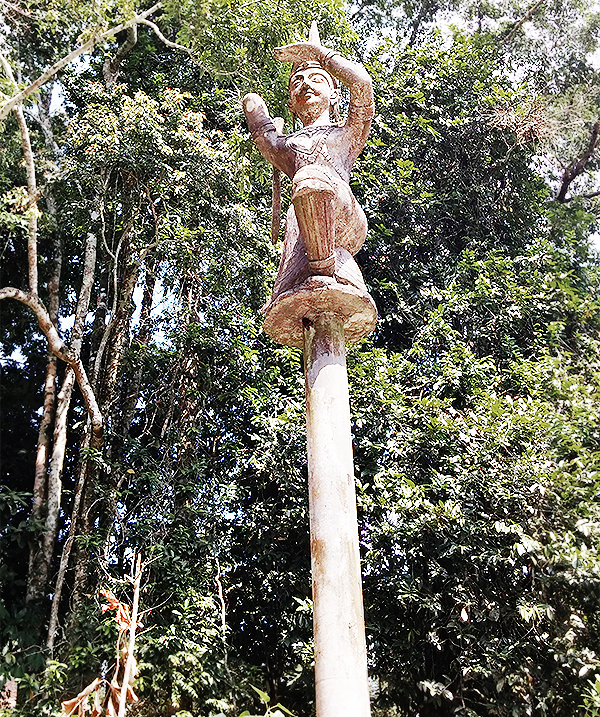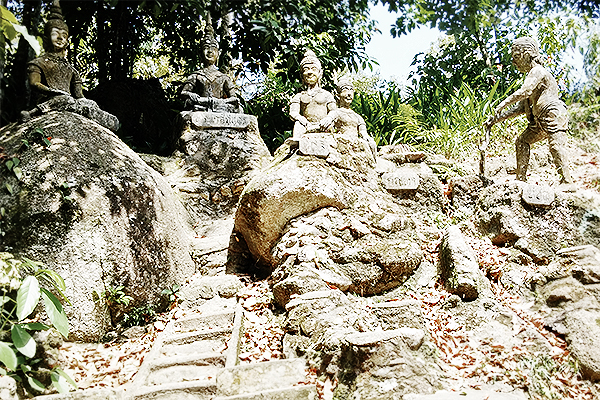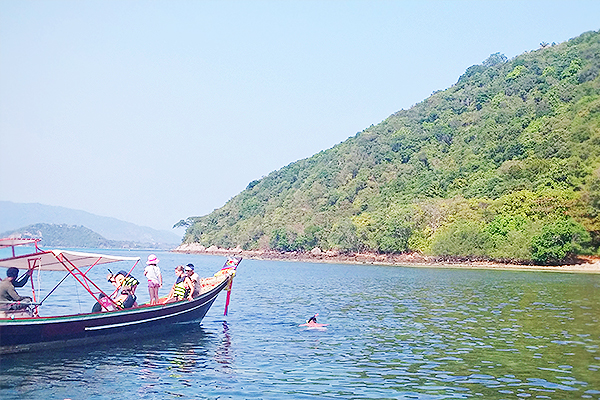 * All photos and video taken with the Canon Powershot SX60, especially for this trip! Review coming very soon.