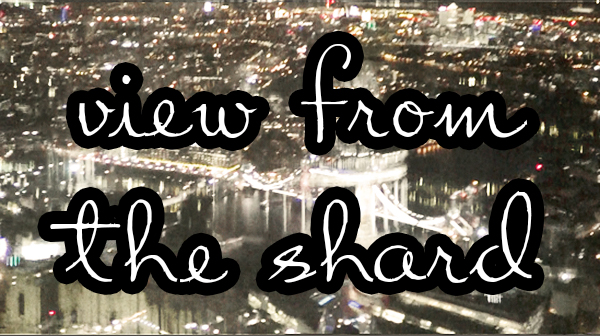 I'm not sure any view of London is better than The View From The Shard. Even a helicopter ride would have trouble competing.
On a slightly nippy night in December, The Manfriend and I decided to play tourist and zoom sixty-nine floors into London's skyline for a glass of bubbles. Natch.
Having visited the Empire State building at the start of our courtship, our expectations weren't set all that high (views of a major city = pushy, camera phone-wielding crowds in my mind) but knew we would enjoy the 'scene' at the very least.
After ascending 800ft, our minds were blown. The 360-degree view is more breathtaking than words could do justice. With London's major landmarks the size of Monopoly pieces beneath us, our small lift-riding group of four fell silent the second the city came into periphery.
Check out our full experience in the Youtube video, below!
Tips:
– Go on a clear day or night to ensure you see the full 40 mile stretch.
– For crowd control, head straight up to floor 72 when you step out of the final lift as the majority will start on 69 and discover the staircase to floor 72 later on.
– Turn your flash off if you're taking photos.
– Though we went at night (and it was stunning), I would recommend a time slot near sunset to get the best of both worlds.
– The View From The Shard is open-air, so dress for the weather.
– Go to the toilet (the video will explain all).