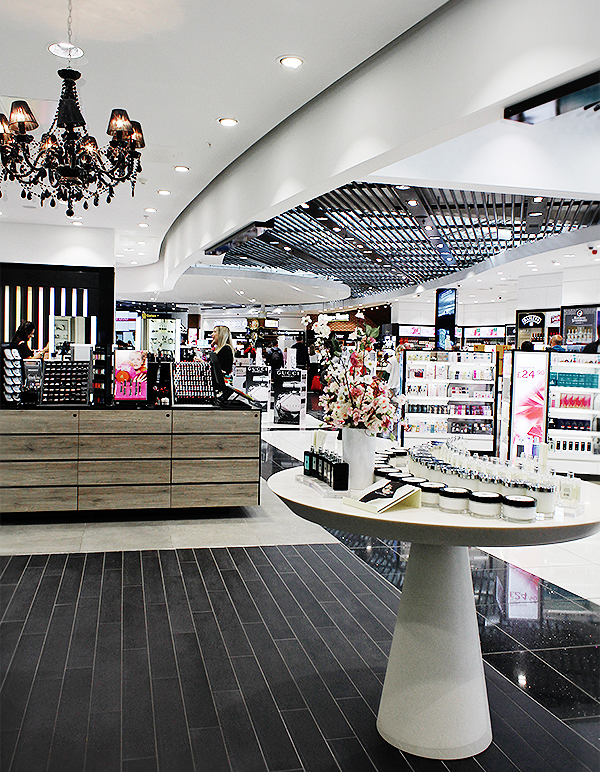 My trip to Morocco found its way under a grey cloud when the only flights I could take from 'London' to Rabat was through Stansted Airport.
You see why I used quotations.
Door to door, Stansted takes me over two hours to get to (ironically, I'm about 15 minutes to my beloved Heathrow). Though I had never been to the airport, I didn't have great expectations so started looking for Stansted's silver lining.
I found it in World Duty Free.
After discovering Stansted boasts the largest Duty Free area in the UK, I booked some time in with the concierge team and arrived three hours before flight time to take full consumer advantage.
Once welcomed with a glass of pink champage, the lovely ladies of the concierge team tailored my walkthrough to my interests and made it truly experiential.
– A stop at Jo Malone featured a perfectly-scented hand and arm massage.
– A stop at MAC turned into an hour-long beauty gossip, a mini makeover, and a new obsession with the Wash and Dry collection's Steam Heat lipstick and brand new Ruby Woo lipliner (finally! – worn below).
– A stop at the World of Whiskies offered up an impromptu whiskey tasting and a newfound love of Glenmorangie.
– A stop at Chanel introduced me to my new signature fragrance, Beige.
– And, finally, a stop at Sisley made me broke for life by introducing me to the rather incredible Black Rose Precious Face Oil. Not only did it keep my skin hydrated through my flight, but I have woken up with perfect skin every day I have used it since.
If you have any sort of travel anxiety or find yourself generally bored in airports, the World Duty Free area is your irrefutable cure-all.