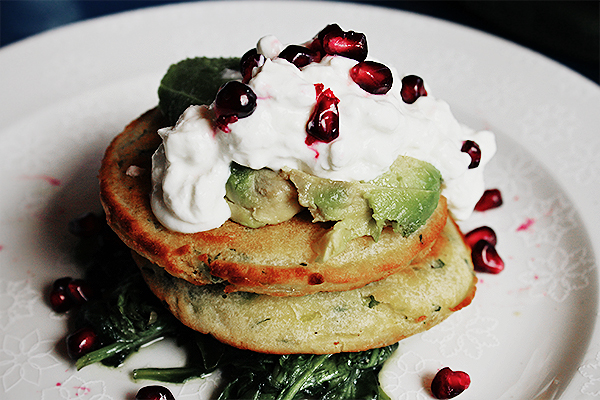 I had a mindblowingly romantic experience last week. In a park. With another woman.
Obviously, I'm talking about brunch.
The second I entered St James' Park, I fell in love. Somehow, I've spent over ten years walking and commuting around the park but never through it. I am forever grateful to Inn The Park for creating a breakfast menu enticing enough to take me there.
In fact, the food is as stellar as the park it's served in. Somewhere between Buckingham Palace and Trafalgar Square, Inn The Park serves up a bevy of incredible breakfast delights. Kicking things off with a freshly squeezed kale, cucumber, spinach and apple juice, my lady friend and I toyed over our orders for an embarrassing amount of time.
Eventually, we placed our orders. Watching the park wake up, she cut through a black-sausageless Full English (Maple cured bacon, Cumberland sausage, spiced beans, mushrooms and eggs) while I filled up on their glorious superfood pancakes (topped with cottage cheese, avocado, spinach and pomegranate seeds).
Savouring a flat white and pot of tea as long as we possibly could, we managed to force ourselves out of our seats near lunchtime. As al fresco breakfasts go, I have yet to experience anything that rivals Inn The Park.