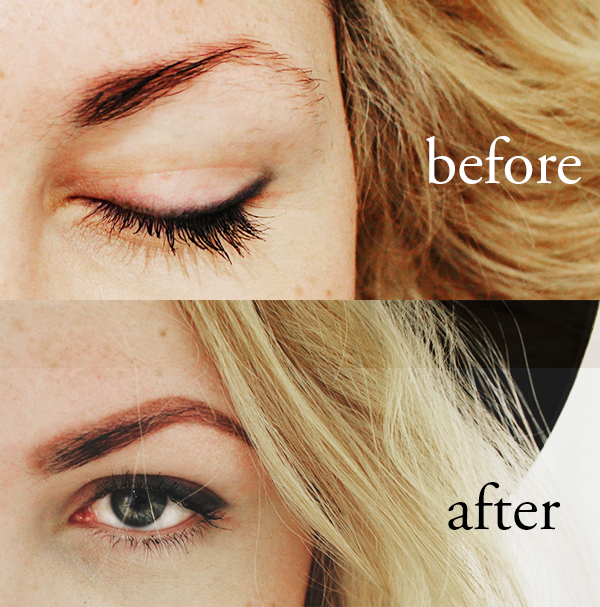 I have never been a big fan of my eyebrows. In adult recollection, they have always been slightly sparse and my displeasure with countless numbers of waxers and threaders means that the coveted 'dream brow' is only attainable through brow pencils.
After hearing an abundance of praise for Sylvia at Nails & Brows, I booked a hopeful appointment.
After letting them grow out a few weeks, I entered the tiny boutique and started off downstairs with a manicure. Though manicures are always pretty straightforward, Kicia and I bonded instantly over tales of Tinder, blogger don'ts, and the impressively long-lasting Vinylux polishes (I went for Powder My Nose – a creamy nude).
In no time at all, I was then whisked upstairs for my brow makeover. Sylvia – who I had wrongly imagined as an intimidating and wax-wielding German wunderkind – was one of the nicest and courteous people I imagine I'll ever meet. After talking through what I liked and disliked about my bare brows, she went on to thread them to perfection.
After revealing that my natural shape had been contorted by years of improper brow maintenance, she advised me to use castor oil as a natural hair growth aid and proceeded to pencil in my #browgoals with Damone Roberts products.
By using a slightly lighter colour, I was really able to see what I needed to grow back and how I needed to shape my eyebrows.
This may only be the beginning but I finally feel like my dream brows can become a reality. All hail Nails & Brows!